The One Scene In The Wilds That Helped The Cast Bond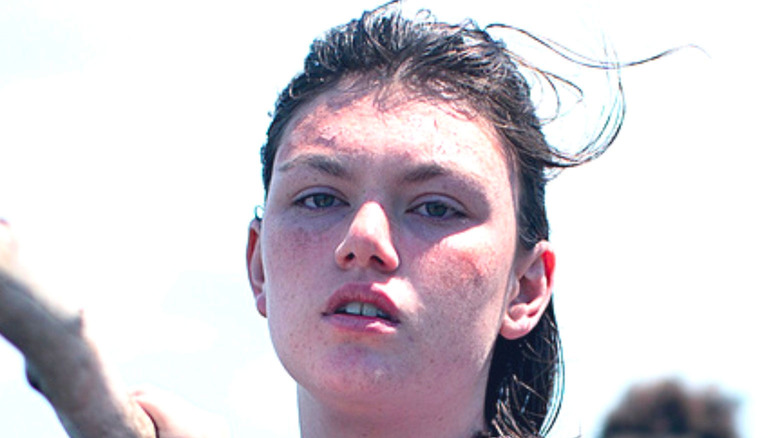 Amazon Prime Video
While there's no confirmed release date just yet, expectations are high that "The Wilds" could be returning as early as this year after the debut season arrived in December 2020. A surprise hit among critics, the show earned an impressive 92% on Rotten Tomatoes and made desert island dramas a thing again long before "Yellowjackets" touched down.
For those that didn't catch the SOS of this relatively new show when it arrived on the streaming service, "The Wilds" tells a "Lost"-like story of a group of teenage girls that sign up to a retreat that turns out to be something far more sinister. Their trip sees them crash into the ocean and land on a deserted island, and as the threat level rises, they soon discover that they're not so much as stranded as being controlled by unknown captors.
The first season jumped around the timeline as we quickly learned the group made it off the island but suffered severe casualties in the process. During their accounts, it was revealed that the group soon bonded together against the elements and the mysterious powers bent on keeping them stranded. Naturally, a story demanding intense drama like that required the core cast to do a little team bonding themselves, which involved some very dirty work.
The Wilds crew bonded over a sticky situation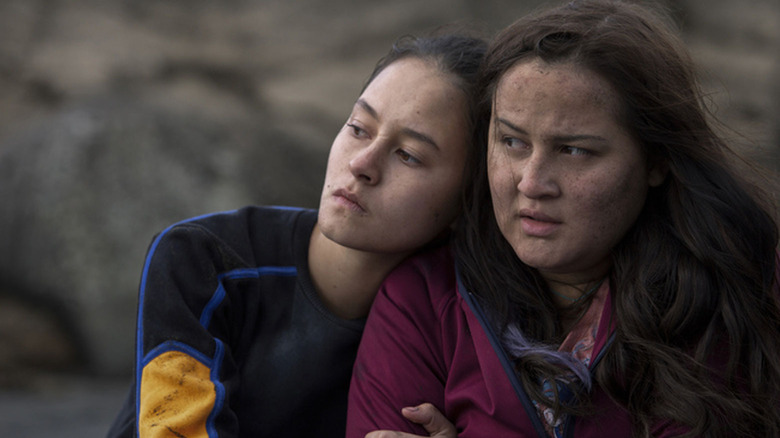 Amazon Prime Video
In a video interview on Amazon Prime (via YouTube), Reign Edwards, who plays Rachel in the series, revealed that one particular sequence demanded all hands getting on deck to get her out of a rather sticky stunt situation. During the girls' ordeal on the island, Rachel finds herself trapped in a quicksand-type ditch that required five other characters to yank her out. As it turned out, it was a pretty real situation, and as a result, it demanded some real elbow grease.
Edwards explained, "however they made this fake mud, I was actually really stuck in the mud. Everybody really had to use all of their strength to get me out of the pit." The authenticity only added to the drama the scene needed, with the survivors banding together to make sure they didn't lose another. Edwards recalled, "everybody really, because of how hard it was, was really able to live in that moment. We were able to show each other all of our acting chops and I was able to admire everybody which was really, really, cool." 
You can see how realistic the scene looked by watching the entire first season of "The Wilds," now available on Amazon Prime Video.