The Warning Jonathan Cake Received Before Prepping For Stargirl's Shade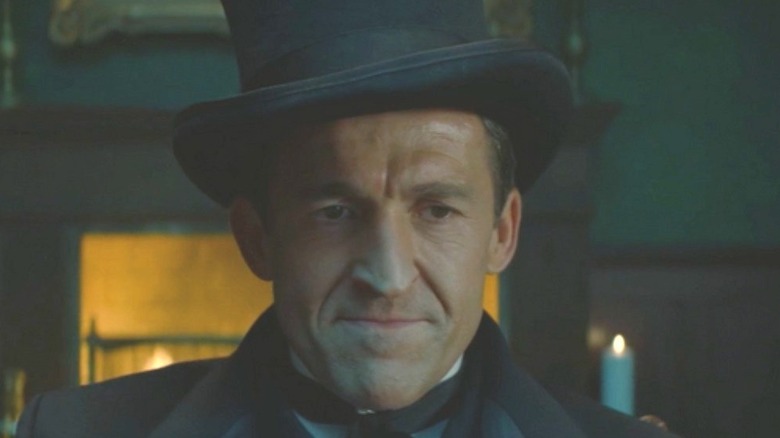 The CW
Season 2 of The CW's "Stargirl" significantly raised the stakes of the Blue Valley, Nebraska hero, and her partners in the JSA. Much darker than its first season, the second outing for our group of teen heroes sees them grapple with the sins of the past, form unlikely alliances, and deal with the nightmarish threat known as Eclipso. By the end of Season 2, we only had a moment to catch our breaths before being thrown a plethora of possibilities for Season 3. Many characters got their moment to shine, but if there's a case for the MVP of Season 2, then it's arguable that Richard Swift, aka Shade (Jonathan Cake), deserves a nomination.
With his incredible shadowy powers, the anti-villain English gentleman kept us guessing his motivations with the JSA and Eclipso up to his last scene in "Summer School: Chapter Eleven." And in a season already full of unanswered questions, we're still wondering if the character is somehow slated to appear in the upcoming season. After all, it wouldn't seem out of character for Shade to have somehow faked his demise. Cake truly helped Shade come to life beyond his comic book origins, but in preparation for the role, the actor was given a surprising warning from the series' writers.
Jonathan Cake was told not to research his character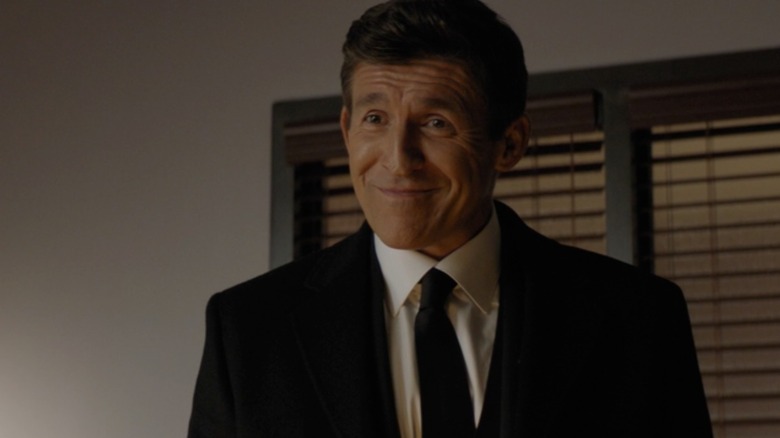 The CW
When it comes to researching a role for a show like "Stargirl," there's deep lore to be found in the pages of the comic book source material. This is potentially an ideal scenario for a character such as The Shade, as the villain isn't exactly a pop culture heavyweight such as The Joker or Lex Luthor. Jonathan Cake didn't know too much about Shade when he first took the role. And in an interview with Decider, he noted that while he started to research Shade, "Stargirl" showrunner Geoff Johns and writer James Dale Robinson warned him against doing so. 
Cake told Decider that they wanted him to avoid the online research of the character "... because they very much wanted it to be my own take on whatever it was that the script prompted me to feel, and to portray which is wonderful of course for the actors."
Cake truly made Shade one of the most compelling and standout characters for "Stargirl" as he played both sides of the heroes and villains. No pun intended, but it appears that even without the research, Cake wasn't exactly in the dark about the general vibe of Shade. In the same Decider interview, the actor remarked that he felt right at home with the Victorian character despite his lack of comic knowledge, thanks to his own passionate interest in 19th-century England.