Legion Casts Wonder Woman Actor As Season 2 Villain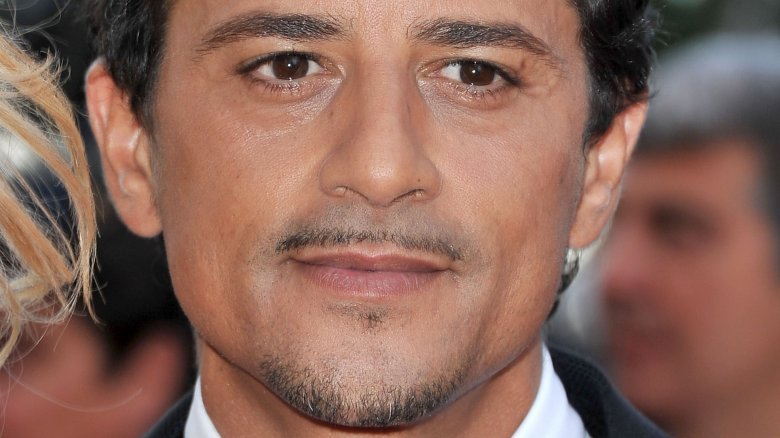 Getty Images
Warning: This post contains spoilers for season one of Legion.
Wonder Woman star Said Taghmaoui is joining the second season of Legion, The Hollywood Reporter confirms. 
Taghmaoui, who plays Sameer (aka Sammy) in the Gal Gadot-led superhero flick, will step into the role of David Haller's (Dan Stevens) worst nightmare: Amahl Farouk, also known as the Shadow King.
Known as "a villain with a thousand faces," Farouk is a entity made of raw psychic energy, fueled by a hatred of humanity, that possesses the bodies of humans. On season two of Legion, Farouk will appear as a sharp dresser and all-around sinister, suave man.
FX provided a description of the slick antagonist (via THR): "Always nattily dressed. Dapper with a thin Clark Gable-style mustache. His eyes forever hidden behind a pair of ornate sunglasses. He was hip long before there was such an idea. He can seductively hold court on any topic and in any language, but his true passion lies in the singular timeless notion of power and amassing as much of it as possible."
If Farouk didn't sound intimidating enough, he's also been called the "spawn of the first nightmare," because "fear is his weapon of choice in exposing others." For the villain, fear is a sign of weakness and he's glad that he isn't afraid of anything. The character "takes delight in seeing others squirm" since it serves as a reminder of his superiority. 
Taghmaoui may be a fresh face to the Legion crew, but the character of Farouk is well-known on the show already. The villain has popped up numerous times throughout the first season, manifesting itself under a different name (Lenny) under a more feminine face (Aubrey Plaza). Farouk's main target was, of course, David who discovers that he may not be mentally ill, but rather a supremely powerful mutant. The bigger reveal there was that Farouk had spent years living inside David's head, their respective psychic powers rivaling each other. 
Season one saw David break free from Farouk, but with the news that the character is making a return, we wonder who he'll target next. 
From FX and Fargo creator Noah Hawley, Legion is expected to air its second season sometime next year. Until know exactly when, find out the untold truth of Legion.