Bill Hader, Anna Kendrick To Star In Female Santa Claus Movie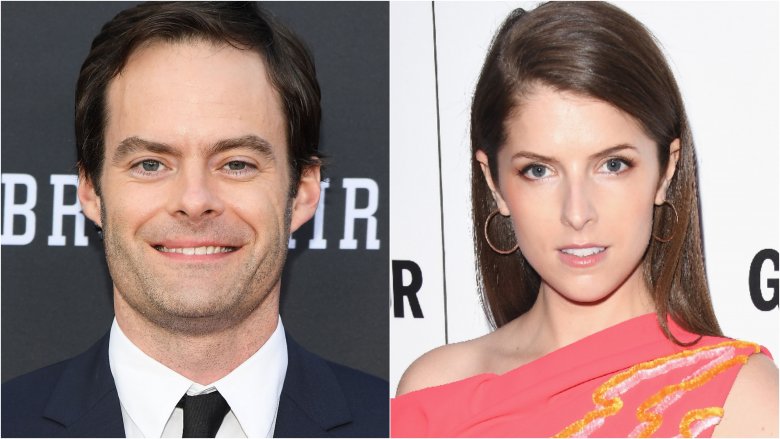 Getty Images
Bill Hader and Anna Kendrick are set to spread some unique Christmas cheer, as they're currently in talks to star in a female Santa Claus film. 
Variety reports that the upcoming movie is from Disney and is titled Nicole, a name that take a feminine spin on the jolly old Saint Nicholas moniker. 
The outlet states that the film centers around Santa's daughter, assumed to be the titular Nicole. After her father retires and her brother gets cold feet (no pun intended) just before his first Christmas Eve flight, she's forced to run the family business herself. Wacky antics and a heartwarming conclusion will likely ensue. (It is Disney we're talking about.)
Hader is set to play the aforementioned brother and Kendrick will take on the lead role. 
Marc Lawrence (Miss Congeniality) is directing the film and writing its script. Production is set to begin sometime this fall. 
Hader burst onto the mainstream scene as a cast member on Saturday Night Live, where he became best known for his nightclub-hopping, mouth-covering, perpetually giggling character Stefan. Since departing from the sketch comedy series, Hader took on lead roles in films like Train Wreck and The Skeleton Twins. He's also found success on television, and he currently stars in the HBO comedy series Barry. Hader has provided his unique voice to a handful of movies as well, including The Angry Birds Movie, The BFG, and Sausage Party. 
Kendrick got her start as a child actor on the stage and the screen. Her first prominent role was the 1998 Broadway musical High Society, which landed her a Tony nomination for Best Featured Actress in a Musical. Kendrick went on to star in The Twilight Saga movies from 2008 to 2012; 50/50 in 2011; Pitch Perfect and Pitch Perfect 2 in 2012 and 2015, respectively; Into the Woods in 2014; and Mike and Dave Need Wedding Dates in 2016. Kendrick published a memoir, Scrappy Little Nobody, last year.
Until we know more about Disney's Nicole, take a look at some of the disturbing secrets the studio is hiding from you.