The Gossip Girl Episode You Likely Forgot Featured Gwen Stefani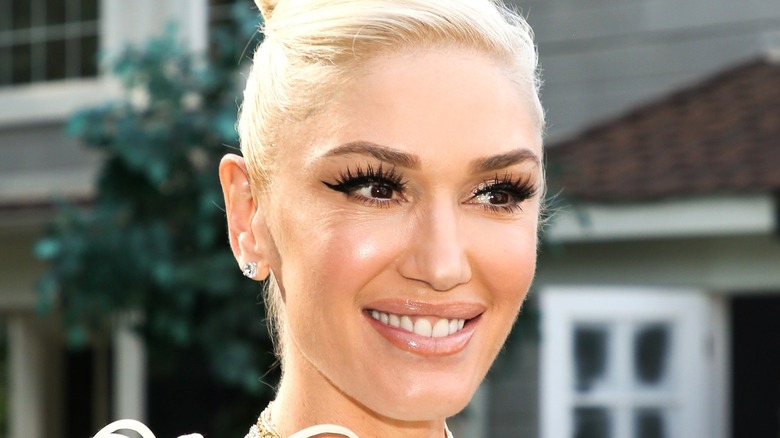 Paul Archuleta/Getty
Josh Schwartz's follow up to "The O.C." is another teen drama full of fashion and pop culture references. "Gossip Girl" aired from 2007 to 2012 and depicts the heightened lives of rich teenagers on the Upper East Side. Serena (Blake Lively) and Blair (Leighton Meester) are on-again, off-again frenemies that, at the very end, fight over who loves the other most. The show is the beginning of many stars' career, such as Sebastian Stan and Chace Crawford. But one thing "Gossip Girl" truly delivers on is its meta jokes.
The CW series often had guest stars that were relevant to what was popular at the moment, and musicians were not off the table. The character Rufus Humphrey (Matthew Settle) is a washed-up rock star himself, so of course he would be acquainted with a prominent band like Sonic Youth. The group appears in Season 3 and even officiates Rufus' wedding. But even earlier in the series, ska icon Gwen Stefani made a prominent appearance you might've missed.
No Doubt appeared in a flashback in Season 2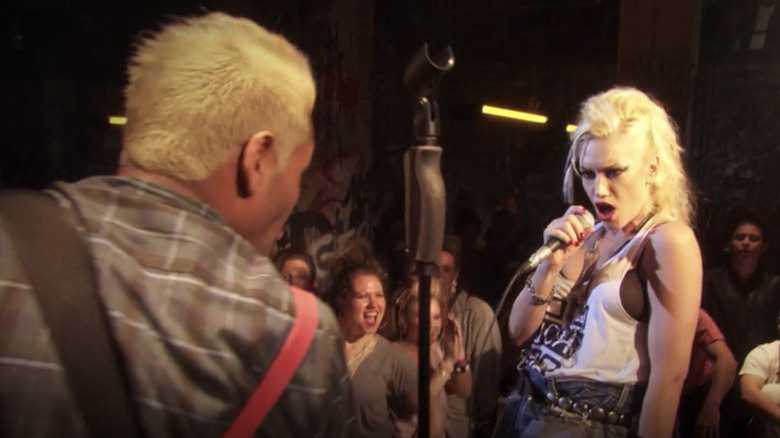 The CW
One of the great tragedies of this The CW era was the loss of the potential "Gossip Girl" spin-off. The series was introduced as a backdoor pilot in the Season 2 prom episode "Valley Girls." In a series of flashbacks, the audience is introduced to a young version of Kelly Rutherford's "Gossip Girl" character, Lily van der Woodsen (née Rhodes), played by Brittany Snow, as she comes into her own in California. Krysten Ritter plays her erratic sister trying to make it big in L.A. Outlets such as Entertainment Weekly still mourn the pilot that was never picked up, and viewers will never know what could have been.
But, this flashback episode of "Gossip Girl" still manages to showcase another side of influential ska band No Doubt. According to Variety, the band officially broke up in 2012, but a few years before that, for a brief, glorious time as guest stars for this episode, they appear as the fictional band Snowed Out in a 1980s club. Carol (Ritter) and Lily run into each other during the performance of the song "Stand and Deliver," originally by Adam & the Ants, which No Doubt stated they picked out themselves (via MTV). Stefani and the band only appear in the one scene, but they help set the tone for Lily's story as the show intercuts with Serena and Blair at their modern prom.