Simu Liu Had A Hilarious Reaction To Shang-Chi's Oscars Nod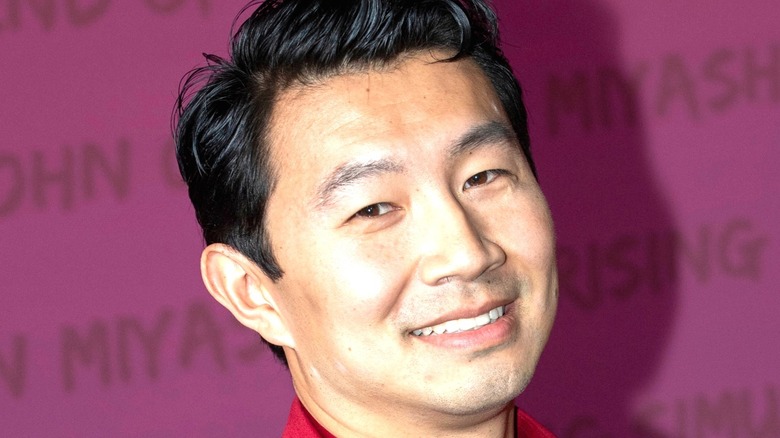 Eugene Powers/Shutterstock
Even though the global pandemic caused delays to many tentpole releases, the Marvel Cinematic Universe still managed to triumph in spite of the obstacles that got in the way. Phase 4 entered full swing in the second half of 2021, with "Shang-Chi and the Legend of the Ten Rings," "Black Widow," "Eternals," and "Spider-Man: No Way Home" finding their way to theaters. Meanwhile, on Disney+, Marvel shows like "WandaVision," "Loki," "The Falcon and the Winter Soldier," "Hawkeye" and "What If...?" also flourished and gave some of the franchise's supporting players the chance to shine front and center. All in all, it's been a great year for Disney and Marvel.
The MCU has also gained some recognition heading into awards season. Both "Shang-Chi" and "Spider-Man: No Way Home" are up for the best visual effects trophy at this year's Oscars ceremony. It remains to be seen if either will win, but "Shang-Chi" star Simu Liu was delighted to see the visual effects artists receive some recognition for their efforts.
Simu Liu's funny response to Shang-Chi being nominated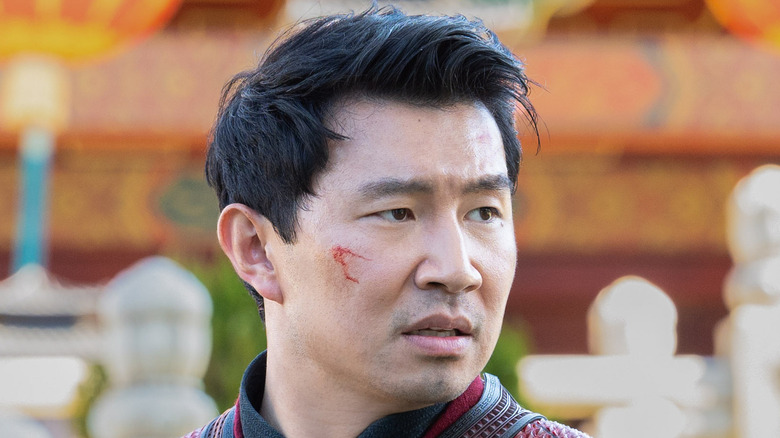 Marvel Studios/Disney
"Shang-Chi" is a big-budget fantasy that boasts impressive creatures, awe-inspiring visuals, and dazzling references to iconic anime shows. However, there is more to the art of visual effects than simply transporting viewers to fantastical realms and providing escapism. Sometimes, it's the little things that go a long way.
Simu Liu took to Twitter following the announcement that "Shang-Chi" had been nominated for an award and discussed the process that went into creating the special effects for the movie. The actor noted that visual effects are mostly associated with "spectacle, the grand action sequences, the dragons and flying tentacle beasts," which are undoubtedly impressive. That said, Liu wants audiences to appreciate "the poor VFX intern who had to go frame by frame and paint out [his] nose hairs."
The "Shang-Chi" star concluded by stating that intern is the real star of the show and that the nomination is just as much a credit to them as anyone else. Should the film emerge victorious in its respective category when the time comes to hand out the prize, they deserve a shout-out, as well.