The Marvel Actor Who Almost Appeared On It's Always Sunny In Philadelphia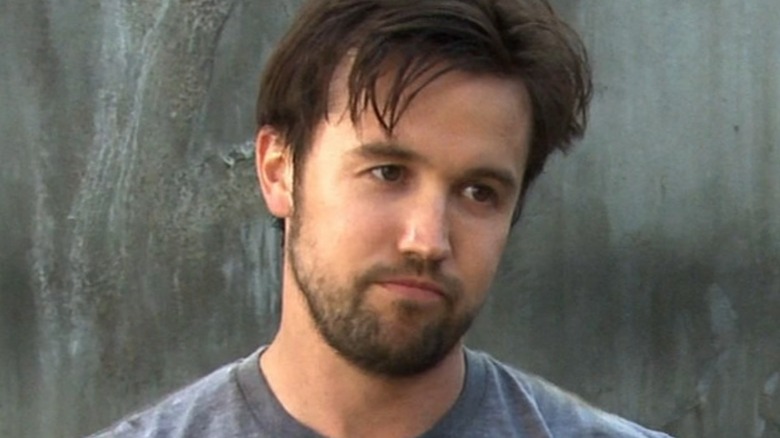 FX
Now rapidly approaching 20 years since its debut, there's still nothing on television quite like "It's Always Sunny in Philadelphia." Created by Rob McElhenney and Glenn Howerton — who star in the series alongside Charlie Day, Kaitlin Olson, and Danny DeVito –, the show takes viewers to South Philadelphia, Pennsylvania, to spend time with some of the worst people imaginable. Narcissists to their cores, Mac (McElhenney), Dennis (Howerton), Dee (Olson), Charlie (Day), and Frank (DeVito) are always up to something at Paddy's Pub, which often leads them to some unsavory yet entertaining activities.
Whether they're hoping to make a bit of cash or get back at one another for something minor, the "It's Always Sunny" crew have devised some crazy schemes over the years. Sadly for those they know and sometimes those they don't, it's not uncommon for them to pull bystanders into their flawed plans either on purpose or by accident. Easily the most drastic example is the case of Matthew "Rickety Cricket" Mara (David Hornsby), whose entire life was thrown into a tailspin courtesy of the gang. Nevertheless, as is their usual response, they took next to no responsibility for their actions.
It should come as no surprise that the gang's misfortune extends to their family too. Case in point, Mac's father, Luther McDonald — a character that a modern Marvel Cinematic Universe mainstay almost wound up playing.
Dave Bautista nearly played Luther McDonald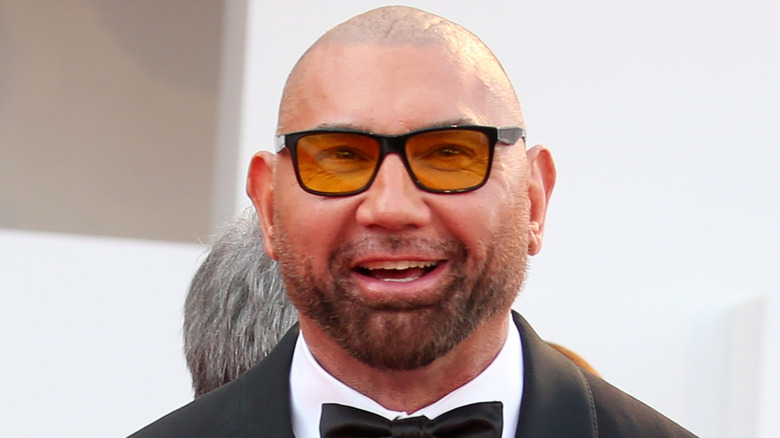 Franco Origlia/Getty Images
Luther McDonald made his "It's Always Sunny in Philadelphia" introduction in Season 2 from the confines of prison. From that point on, he has weaved in and out of trouble with the legal system and has displayed everything from misplaced love to seething hatred toward Mac. Gregory Scott Cummins has brought the character to life all along, but as it turns out, none other than Dave Bautista of "Guardians of the Galaxy" fame got incredibly close to scoring the gig himself way back when.
During the latest episode of The Always Sunny Podcast with Rob McElhenney, Glenn Howerton, and Charlie Day, the trio discussed the casting process for Mac's dad on the show. "There was so many great actors that came in," recalled McElhenney, who remembered Bautista putting out a strong performance at the audition. "I remember there was like three or four guys that we really liked...we had called him back," he adds, though evidently, the future Drax the Destroyer was not destined to join the "It's Always Sunny" cast.
Dave Bautista could've been a fun addition to "It's Always Sunny in Philadelphia" as Luther McDonald, even if his acting skills weren't as sharp as they are now when the series first got off the ground. Regardless, Gregory Scott Cummins has done an excellent job in the role, and Bautista's tenure in Hollywood is still going strong, so it's safe to say everything turned out for the best.