GM's 2022 Super Bowl Ad Is Bringing Back This Classic Super Villain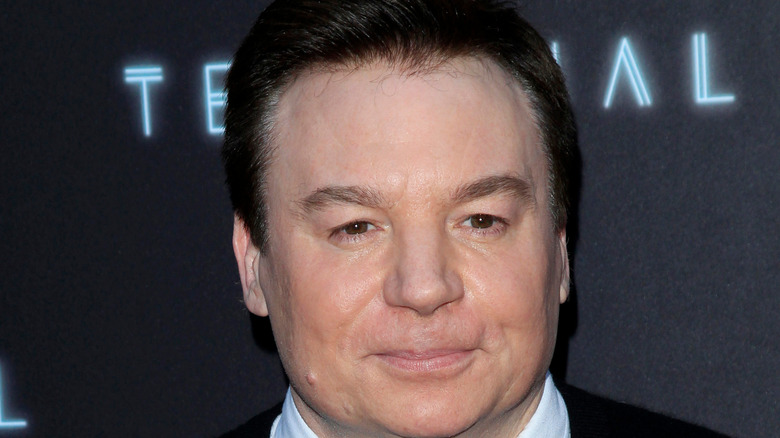 Kathy Hutchins/Shutterstock
Super Bowl LVI will be played this Sunday, and millions of fans are expected to tune in to this year's contest between the Cincinnati Bengals and the Los Angeles Rams at LA's SoFi Stadium. But for many, the real draw is the annual Super Bowl commercials. As one of the biggest TV audiences of the year, Super Bowl Sunday has some of the most costly advertising real-estate of the year. This year, the going rate for a 30-second spot is $6.5 million, which is one million dollars more than last year (via Newsweek).
Companies fill these advertising slots with highly-produced, memorable ads that are often packed with celebrity cameos, sometimes performing in character. During last year's Super Bowl, Mike Myers and Dana Carvey reprised their roles as Wayne Campbell and Garth Algar for a "Wayne's World" ad for Uber Eats, along with Cardi B (via YouTube).
This year, GM is teaming up with Myers to bring back another of his beloved creations. The Monday before the Super Bowl, GM teased the ad on Twitter.
Dr. Evil is being thawed out for a Super Bowl ad
In two Tweets teasing its upcoming Super Bowl ad, GM revealed that Mike Myers will be playing Dr. Evil, the inept antagonist from the "Austin Powers" film series.
In the first teaser, words appear over a black background that say, "His name is legendary. His plans are diabolical. He rules not with an iron first, but an iron pinkie." Then, Dr. Evil spins around in his desk chair for a closeup.
The second gives a bit longer glimpse of the upcoming ad. It starts with the words, "The most infamous group in history is back together. But on this reunion tour, the world will face the music." Then, it fades in on Dr. Evil laughing maniacally with some of his loyal cohort, including: Number Two (Rob Lowe), Frau Farbissina (Mindy Sterling), and his son Scott (Seth Greene).
The teaser concludes with the words, "Evil is back, for good. February 13." Then, there's a logo for EVerybody In, GM's electric vehicle promotional campaign.
Myers last played Dr. Evil in "Austin Powers: International Man of Mystery," "Austin Powers: The Spy Who Shagged Me," and "Austin Powers in Goldmember." Myers last reprised the character in 2014 during a "Saturday Night Live" cold open about North Korea and the Sony Pictures email hack (via YouTube).
The full ad will play during this Sunday's Super Bowl on February 13, beginning at 6:30 pm ET (via CNet).