The Stephen King And Michael Jackson Collab You Probably Forgot Existed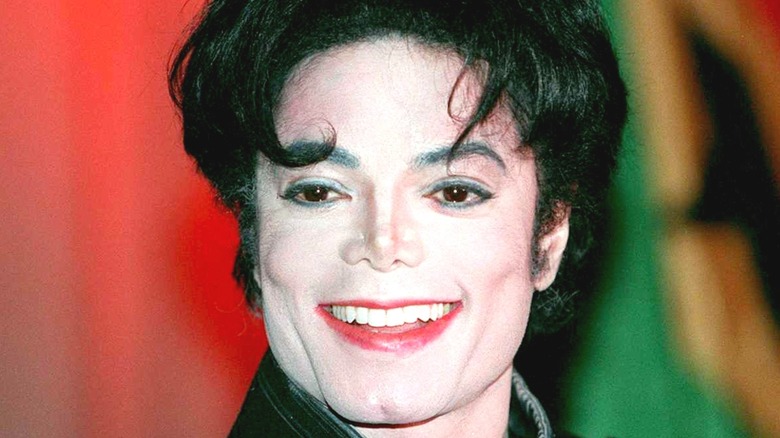 Andrew Shawaf/Getty
Many people may know Stephen King as perhaps one of the most prolific horror authors of all time. All told, his books have sold well over 350 million copies worldwide easily making him one of the most successful horror novelists alive (per Washington Post). His books have also been turned into highly successful films and television shows. From the various "IT" adaptations all the way to classics such as "The Shawshank Redemption" and "The Shining," adaptations of King movies have been a part of pop culture for decades.
Some of the biggest names in Hollywood have appeared in various adaptations of King's books. This includes the likes of Morgan Freeman, Jack Nicholson, and Tom Hanks, to name just a few. However, there was a point in the '90s where King collaborated with the King of Pop himself, Michael Jackson, in a project that many fans have likely forgotten about.
Stephen King and Michael Jackson teamed up for Ghosts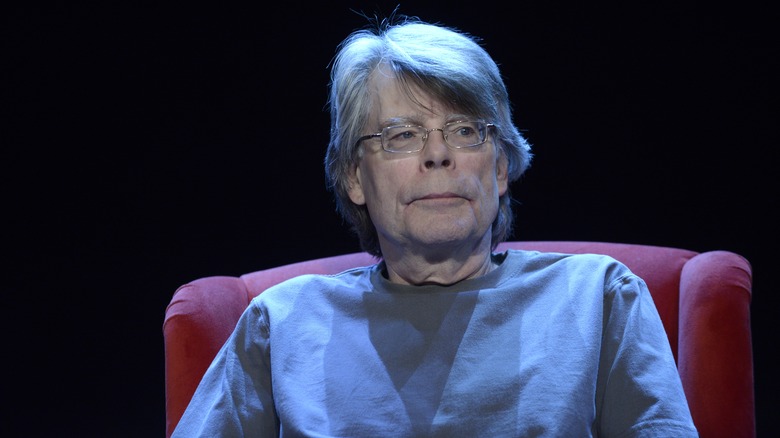 Ulf Andersen/Getty Images
In 1993, Michael Jackson pitched an idea for an extended music video/short film to horror legend Stephen King (per Entertainment Weekly). Not long after, King brought Mick Garris, a frequent director of King adaptations, on board to direct this then-unnamed project. The title of the project would eventually be "Ghosts." However, while King and Garris wrote a draft of the script and ended up with story credit, "Ghosts" was a far cry from that original draft. Garris had to step down from directing duties in order to work on a television version of "The Shining" instead.
The short film itself is nearly 40 minutes long and also works as a longform music video, featuring many of Jackson's songs. Jackson himself plays multiple parts, including a protagonist named the Maestro. In it, the character enters into a contest with the Mayor (also played by Jackson), where the first one to get scared must leave town. It's a fascinating experiment in both horror and music, though it's not the first time that Jackson messed around with the horror genre. Many fans will likely remember his "Thriller" music video fondly.