The Funniest Moment In Blue Bloods Season 9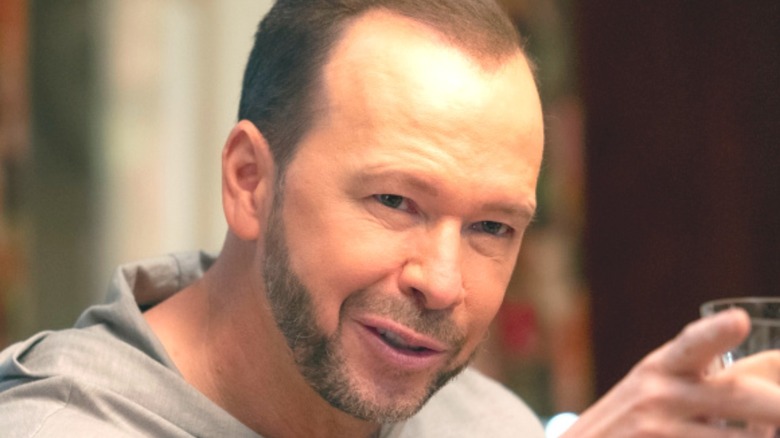 John Paul Filo
"Blue Bloods" is about as serious as a heart attack. The Reagans all take their jobs in law enforcement seriously, and there's not much time for lallygagging while on the clock. Family patriarch Frank Reagan (Tom Selleck), in particular, makes sure his kids do their duties responsibly, always keeping the best interest of New York City and its citizens at heart.
However, in between tracking down criminals and knocking down doors, the team still manages to find time to crack the occasional joke. After all, in this line of work, a little bit of gallows humor is to be expected. It can help make all of the darkness and carnage easier to swallow, so these officers can be forgiven for making light of certain situations. Nowhere is this better exemplified in Season 9 than when Danny (Donnie Wahlberg) has an unusual request for his partner, Maria Baez (Marisa Ramirez), in the middle of an investigation.
Maria Baez's impersonation of Erin Reagan is spot-on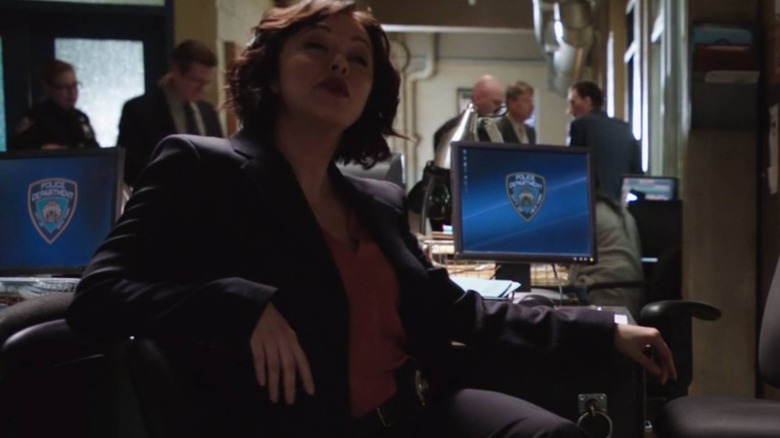 CBS/Hulu
The Season 9 finale, "Something Blue," is a lot lighter than most "Blue Bloods" episodes. There are all of the usual hallmarks of "Blue Bloods," including Danny and Baez working on a murder case while Frank deals with the top brass. But at the heart of it all is the impending wedding of Jamie Reagan (Will Estes) and Eddie Janko (Vanessa Ray). As such, the entire affair doesn't feel as dire, which is why funnier moments shine through in this episode. 
The funniest beat of arguably the entire season occurs when Danny and Maria talk through their case. To help them move forward, Danny asks Maria to act like his sister, Erin (Bridget Moynahan), who's the Assistant District Attorney. What follows is a pretty spot-on impression and a delight for fans who have followed Erin for a whole nine seasons up until that point.
Maria Baez gets all of Erin's mannerisms down pat, including flinging her hair across her shoulder and using phrases like, "I'm not your rubber stamp." It's fun to see Baez's take on the character, especially seeing how she's not technically part of the Reagan family but might as well be. It allows the audience to crack a smile, knowing this episode won't be a downer like others with a wedding on the horizon.