Stan Lee Narrates New Defenders Promo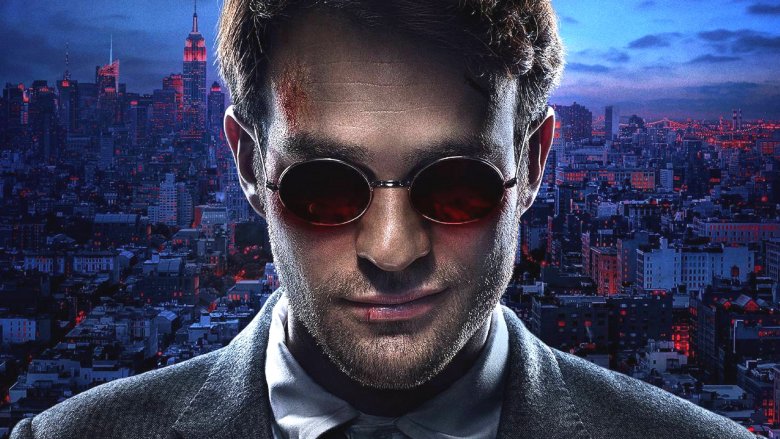 A new promo for The Defenders features Marvel legend Stan Lee talking about what it really means to be a hero. The promo, released on the Twitter account of Netflix Korea, features a voiceover from Lee as scenes from the upcoming superhero team-up series and from the characters' solo series flash by. While Lee's involvement is amazing, one moment at the end of the trailer is truly surprising. 
"They're the greatest stories ever told," Lee says in the voiceover for the trailer, which you can watch below. "Heroes show us you don't need to be perfect to do what's right. It's not about living without fear, but facing injustice. It's not about being powerful, but finding your calling when you least expect it. They show us it's okay to be vulnerable, no matter how tough you are. Because even though they're heroes, they're still human." 
With Lee's voiceover over, the trailer then flashes through the Korean logos for Netflix's Marvel shows before jumping to the reveal that will get many fans buzzing. "Looks like I got here just in time," Jon Bernthal's Punisher says, as he emerges from the shadows at the end of the clip. While Bernthal hasn't officially been confirmed for the series yet, this promo seems to hint at his inclusion. (If he is going to be involved, an official announcement is probably on the way at this weekend's San Diego Comic-Con.) 
The eight-episode The Defenders will feature Daredevil (Charlie Cox), Jessica Jones (Krysten Ritter), Luke Cage (Mike Colter), and Iron Fist (Finn Jones) teaming up to take down a common enemy, a combination of several entities which has apparently been lurking in each of the separate stories we've seen thus far, according to Colter. (This villain likely has some connection to Sigourney Weaver's Alexandra, the series' big bad who the actress calls "one of the most interesting women characters" she has ever read.)
Not everything will be smooth sailing for the newly minted foursome, who won't be able to come together right off the bat despite the tough opposition they face. "It's very difficult when you all have such strong, passionate viewpoints, to kind of reconcile and make sure that everybody's on the same page," Colter previously said of the team. "It doesn't work that way, but we'll do the best we can."
The Defenders, which also stars Rosario Dawson, Simone Messick, Elodie Yung, Scott Glenn, Jessica Henwick, Rachael Taylor, Deborah Ann Woll, Carrie-Anne Moss, Elden Henson, and Eka Darville, will hit Netflix on August 18. While we wait, get some clues on what to expect by reading up on the superhero team's untold truth.
완벽할 필요는 없다.
마블의 아버지 스탠 리가 말하는 영웅의 조건#넷플릭스 #넷플릭스오리지널 #마블 #디펜더스#8월공개 #영웅의조건 pic.twitter.com/HLk9l8a2e9

— Netflix Korea (@NetflixKR) July 20, 2017