The Real Reason Some Marvel Fans Want To Recast T'Challa In Black Panther 2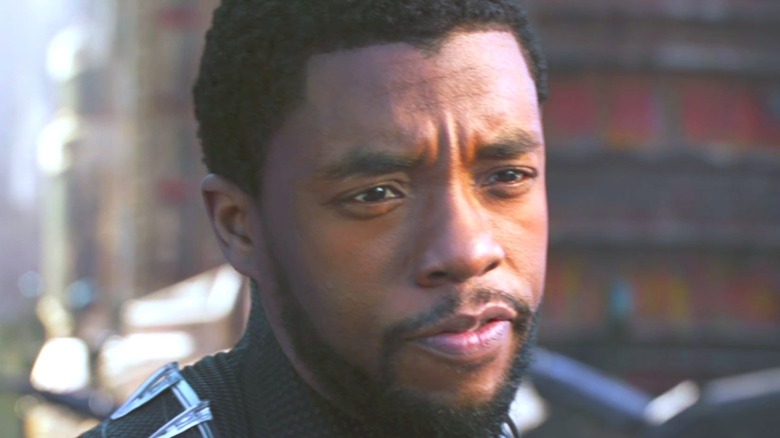 Marvel Studios/Disney
Two years after starring as T'Challa in Marvel's "Black Panther," actor Chadwick Boseman died of colon cancer in August of 2020 at 43 years old (via the New York Times). Boseman's heartbreaking death resulted in an outpouring of reactions from celebrities and fans alike, all sentimentally expressing what the late actor meant to them.
Eventually, the future of "Black Panther" became a topic of discussion following Boseman's death — namely, people began speculating as to whether or not the role of T'Challa would be recast (and debating whether or not it should). A few months after Boseman's death, Marvel Studios head Kevin Feige announced via a statement that they would not recast the role of T'Challa for any future "Black Panther" films. The statement read, "[Boseman's] portrayal of T'Challa the 'Black Panther' is iconic and transcends any iteration of the character in any other medium from Marvel's past. And it's for that reason that we will not recast the character."
Despite this decision, a mass amount of fans are adamant that the role of T'Challa should indeed be picked up by another actor — here's why some Marvel fans want to see the role recast.
Fans think recasting will honor Boseman's legacy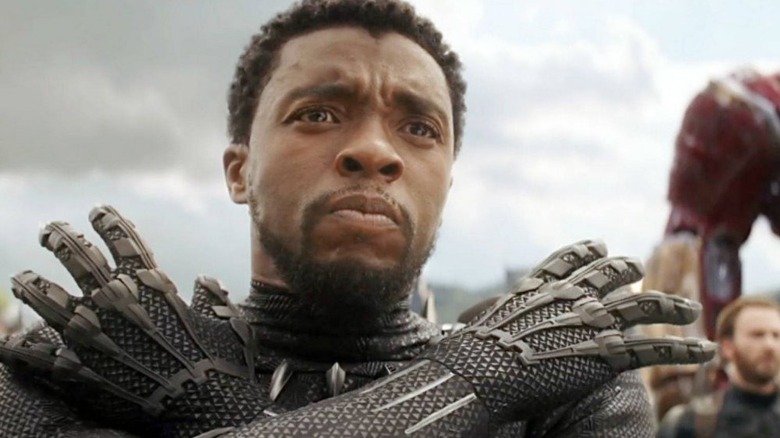 Marvel Studios/Disney
In the years since Chadwick Boseman's passing, many fans are campaigning to have the character of T'Challa recast. A Change.org petition— which currently has over 56,000 signatures — calls for "the President of Marvel Studios Kevin Feige, Co-President Louis D'Esposito, and Writer/Director Ryan Coogler to reconsider their decision [of, according to rumor, killing off the character], and recast the role of 'T'Challa' in the Black Panther franchise." Further, they argue, the decision to not recast "could stifle the opportunity for one of the most popular, leading Black superheroes to add on to their legacy."
The passion of the petition can also be seen on Twitter, where fans are using the hashtag "#RecastTChalla" to express their desire for the role to be recast so that the character can live on. One fan, @Majin_Khan, explained why the character needs to be recast (and paraphrases from the Change.org petition), writing, "We are asking Marvel Studios to not use Chadwick Boseman tragic passing as a plot device in [their] fictional writing thus killing [T'challa] AGAIN permanently." Another fan, @GarciaDvon, replied to this tweet, bringing up past examples of recasting: "We've had 3 renditions of Spider-Man, they [recast] Hulk (even if not the most popular), and now the multiverse has been introduced. There's no excuse as to not continue t'challa's stories."
That said, the campaign may be a futile effort, as "Black Panther 2" filming has been underway for some time and should wrap up soon. As for the lead of the film, nothing has been confirmed but if fan speculation turns out to be true, Letitia Wright and/or Winston Duke could have expanded roles.