Game Of Thrones Showrunners Announce Their Next HBO Series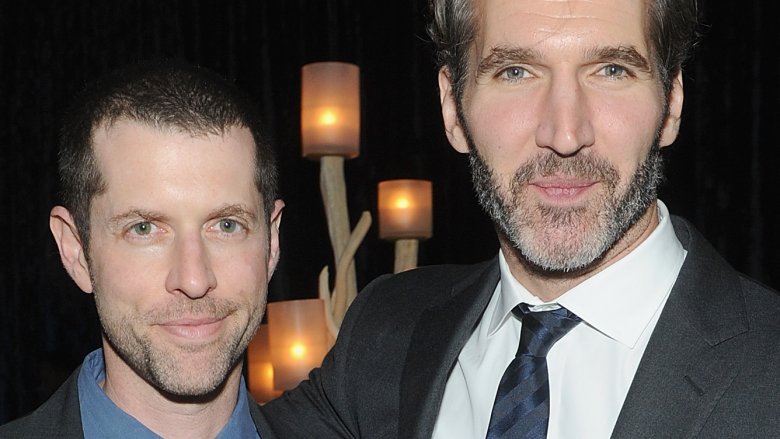 Getty Images
Game of Thrones may be coming to a close, but showrunners David Benioff and D.B. Weiss are far from through with television. 
Per The Hollywood Reporter, Benioff and Weiss are re-teaming with HBO for a drama series entitled Confederate, which chronicles the events leading up to a third American Civil War.
"We have discussed Confederate for years, originally as a concept for a feature film," announced Benioff and Weiss. "But our experience on Thrones has convinced us that no one provides a bigger, better storytelling canvas than HBO. There won't be dragons or White Walkers in this series, but we are creating a world, and we couldn't imagine better partners in world-building than Nichelle [Tramble Spellman] and Malcolm [Spellman], who have impressed us for a long time with their wit, their imagination and their Scrabble-playing skills."
Confederate will take place on an alternate timeline in which the southern states in America successfully seceded from the Union, which the region had attempted to do in the 1860s. The move catalyzes the birth of a new nation, one in which slavery was never abolished, still remains legal, and has become a fully modernized institution. 
Apparently keeping up the Thrones trend of a massive cast, Confederate will center around a "broad swath of characters," THR states. Both sides of the Mason-Dixon Demilitarized Zone are set to be explored, and everyone from slave hunters to freedom fighters, politicians to abolitionists, and heads of slave-holding conglomerates to journalists will be on display. 
As they had done on Game of Thrones, Benioff and Weiss will serve as showrunners of the new series. The pair will also write the project alongside Nichelle Tramble Spellman (Justified, The Good Wife) and Malcolm Spellman (Empire). Game of Thrones alums Carolyn Strauss and Bernadette Caulfield will executive produce with the four writers.
Casey Bloys, HBO president of original programming, also spoke out about the upcoming series: "As the brilliant Game of Thrones winds down to its final season, we are thrilled to be able to continue our relationship with Dan [Weiss] and David [Benioff], knowing that any subject they take on will result in a unique and ambitious series. Their intelligent, wry and visually stunning approach to storytelling has a way of engaging an audience and taking them on an unforgettable journey. Confederate promises to be no exception, and we are honored to be adding the talented team of Nichelle and Malcolm Spellman to the mix."
Despite Benioff, Weiss, and Bloys' enthusiasm about Confederate, there has been a bit of blacklash in response to the news. Some have stated that the series (particularly its premise) doesn't seem like a good idea. However, individuals have also said the show will likely still find success thanks to the high-profile creators at its helm. 
"This is such a bad idea," one Twitter user wrote. "But it will be a huge hit because people love to imagine a Confederate victory." Another shared similar thoughts (via Twitter): "This is all I will say. Confederate sounds like a bad idea... but I will not tell an artist not to make art." 
Production on Confederate reportedly won't begin for quite some time. The minds behind the series are said to get the ball officially rolling after the eighth and final season of Game of Thrones, which is expected to air sometime in the next two years. 
As we wait to learn more, check out the untold truth of Game of Thrones.