Game Of Thrones Star Kit Harington Doesn't Think Jon Snow Will Be King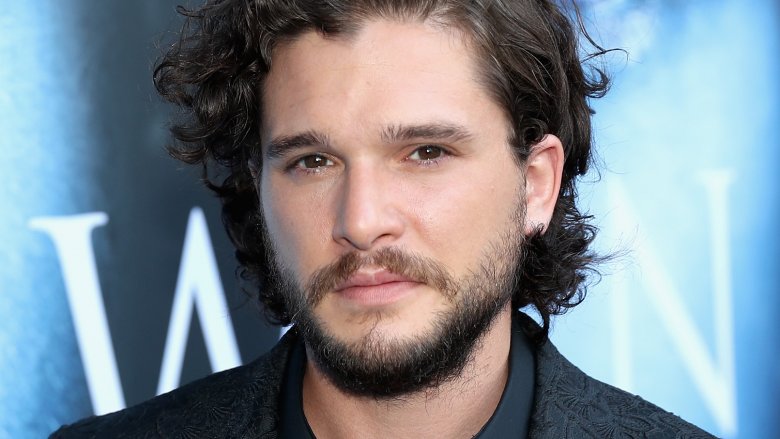 Getty Images
It looks like Jon Snow's only chance at royalty is as the King in the North. 
During a recent appearance at the Giffoni Film Festival in Italy, Game of Thrones actor Kit Harington spoke out about his role as Jon Snow on the acclaimed HBO series, namely his character's newfound political influence and the reason why he doesn't think Jon will take the Iron Throne as king of the Seven Kingdoms. 
"He never expected it or wanted it," Harington said of Jon's recent rise to power (via The Hollywood Reporter). "There are so many people in the story who looked to move up. And Jon never looked to move up. That's one of the things I really love about him is that his ambition is less than others, and yet he gets further.
Much to the disappointment of the festival's attendees, Harington revealed that he doesn't believe Jon will ever move up, and he certainly won't call King's Landing his new home. "He's gone as high up as he can get. I don't think he'll be king," the actor said. 
Harington's statement is partially influenced by his character's ambitions, which are markedly different from others on Game of Thrones. Where most are power-hungry and looking to seize the Iron Throne at any given moment, Jon's eyes are elsewhere. This makes him a more relatable and enjoyable character, at least to Harington. "One of the reasons we like Jon is he feels that it's his duty to stand up for those who are being bullied," Harington said. 
Outside of the talk of throne rooms and shiny crowns, Harington took a moment to discuss what it's been like playing Jon for the past eight years. He revealed that as his character grew from a lost boy searching for purpose to a man with authority, he became more attached to him.
"I think Jon Snow, because I've lived alongside him for eight years, is now a part of me," said the actor. "It's a strange thing to have fame come about when you're attached to such a specific character. In some ways, I live this double life and I was thinking about just changing my name to Jon Snow to make things a bit simpler... Jon Snow seems very real to me."
Harington extended that final sentiment to the whole of the series: "I think that's the thing about Thrones, is that everyone in it seems like a real, fully-rounded character in [a] real world situation. They don't feel like Frodo Baggins... they feel like Cersei Lannister. There's a difference. It's a fantasy based in reality, and I've always found that that's maybe what people responded to with Thrones." 
Harington recently returned to television for the seventh season of Game of Thrones. Find out what Jon Snow got up to in the first episode by reading our recap of "Dragonstone," and then discover how Game of Thrones could end.