The Staggering Number Of Criminal Minds Episodes Paget Brewster Actually Filmed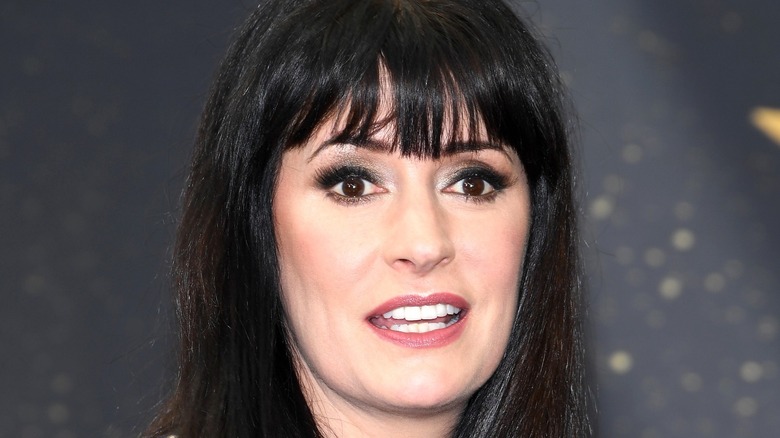 Pascal Le Segretain/Getty
Paget Brewster's filmography, largely dominated by roles on TV series, is comprised of appearances in a number of popular works across a range of genres. Initially, after a few false starts, Brewster's acting career kicked off in a big way when she played a significant part in a six-episode storyline on "Friends." That led to some recurring roles on shows like "Andy Richter Controls the Universe" and "Huff," cementing Brewster as a staple of the TV world.
In the years since, Brewster has appeared on shows like "Community," "Grandfathered," "The Birthday Boys," and "Another Period." She's also a prolific voice actor, lending her talents to various animated series like "Harvey Birdman, Attorney at Law," "Godzilla: The Series," "The Venture Bros.," "Adventure Time," and "Bojack Horseman" (via IMDb).
The show that the majority of those familiar with her work most likely associate with Brewster, however, is "Criminal Minds." Whereas much of her work both before and since has been comedic, "Criminal Minds" is, of course, a crime series. Nevertheless, "Criminal Minds" served as Brewster's TV home for a massive number of episodes, typically associated with soap operas or talk shows rather than serialized drama.
Paget Brewster was a part of Criminal Minds for over a decade
In total, Paget Brewster appeared in 194 episodes of "Criminal Minds" between the years of 2006 and 2020. Her first time portraying FBI agent and eventual Unit Chief Emily Prentiss was in Season 2 Episode 9, titled "The Last Word," and her last was in the final episode of the series during its original run. Additionally, she made a cameo appearance as Prentiss in a single episode of spinoff show "Criminal Minds: Beyond Borders."
In the midst of her "Criminal Minds" tenure, Brewster left the series in protest over treatment from CBS network executives she found to be overtly sexist. This meant that she was entirely absent from the show between Seasons 8 and 11. She then returned for Season 12, and lasted through its fifteenth and final season.
So, while Brewster may be a prolific actor, appearing in works across a variety of genres, none of her other roles come remotely close to matching the sheer magnitude of the 194 episodes over more than a decade she spent as one of the stars of "Criminal Minds."