This Maze Runner Scene Almost Put An End To Dylan O'Brien's Stunt Career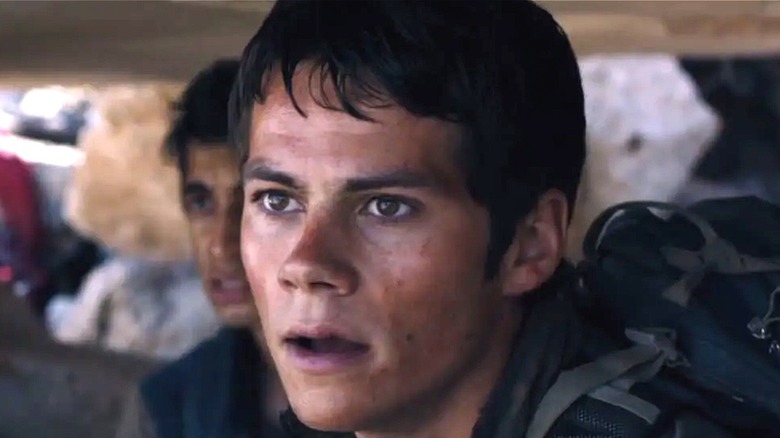 TSG Entertainment/Twentieth Century Studios
It's hard to imagine the "Maze Runner" franchise without its leading man, Dylan O'Brien, who portrays Thomas, a teen determined to escape the Glade, take on WICKED, and avoid the man-made disease called the Flare. However, the actor was almost unable to finish filming "Maze Runner: The Death Cure," the third and final installment of the film series, due to a stunt gone extremely wrong.
For O'Brien, the ability to shoot intense scenes became second nature throughout his career. On MTV's "Teen Wolf," which ran from 2011 to 2017, he played Stiles Stilinski, who found himself in countless sticky situations with supernatural creatures due to his curious nature. He carried this passion for action into his role of Thomas in 2014's "The Maze Runner," as well as its 2015 sequel, "The Scorch Trials," which sees Thomas and friends escape the maze, only to be met with the desolate and virus-filled outside world.
However, O'Brien's love for stunts almost cost him his career during the filming of "The Death Cure," which follows Thomas and his fellow Gladers as they penetrate the WICKED-controlled Last City to save their friends.
Dylan O'Brien was severely injured while filming The Death Cure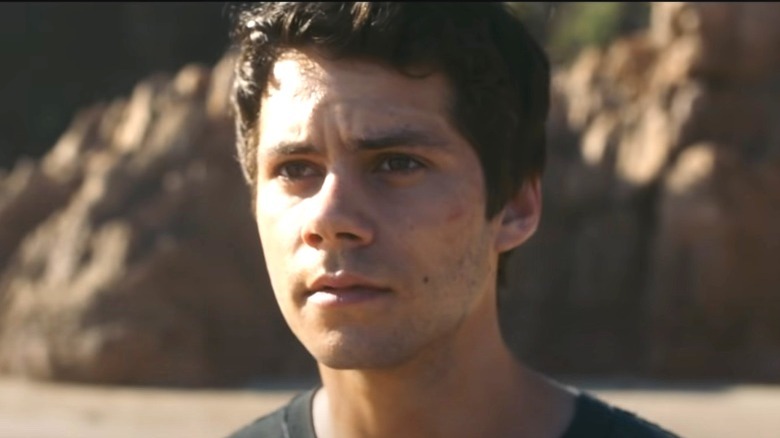 Twentieth Century Studios
In 2016, news broke of a terrifying accident that occurred on the set of "The Death Cure." As Dylan O'Brien was shooting an action sequence that involved him being pulled from a moving vehicle, he was struck by another vehicle. According to Vulture, O'Brien suffered intense injuries, including a concussion, facial fracture, and brain trauma, that took him a grueling six months to recover from.
As O'Brien struggled to overcome the physical and mental toll that the accident took on him, he shied away from the public spotlight. In fact, he briefly considered throwing in the towel on acting, saying, "I really was in a dark place there for a while and it wasn't an easy journey back." But O'Brien did find his way back. Though it took "a lot of deep searching past those gut instincts" to not return to that fateful set, he found the strength to complete "The Death Cure" and has even landed a slew of other high-action roles since then, including the stunt-ridden "Love and Monsters."
Still, O'Brien is making sure to give himself some breaks by taking on calmer roles, such as that of the love interest in Taylor Swift's "All Too Well: The Short Film" and a grungy, over-the-top version of himself in an episode of "Curb Your Enthusiasm," on which he's the lead singer of the fictional rock band Dylan and the Entrails.