The Arcane Star You Didn't Know Played A Character On NCIS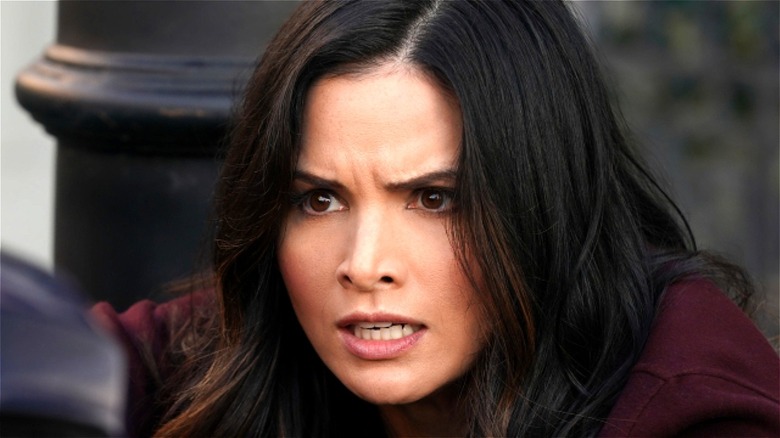 Sonja Flemming/CBS
Netflix's "Arcane" was one of the TV phenomenons of 2021. Even though it was adapted from the lore of the popular MOBA game "League of Legends," the series was anything but a fans-only event. In fact, the series enjoyed near-universal acclaim from critics and viewers, and proved to be a huge worldwide success for Netflix (per Forbes). Its beautifully designed, narratively expansive, emotionally arresting, riotously entertaining nine episodes brought even the most stringent "LoL" skeptics to their knees.
Among the series' many creative triumphs, a relatively unsung one that goes a long way towards explaining its runaway success — at least where English-speaking markets are concerned — is the casting. Between seasoned voice actors like JB Blanc and Mick Wingert, hefty live-action stars like Harry Lloyd and Ella Purnell, and double-threat performers like Toks Olagundoye and Hailee Steinfeld, the vocal ensemble of "Arcane" is filled with top-notch talent perfectly suited to their colorful characters. And an interesting fact you may not know is that one of those cast members once had a memorable guest spot on "NCIS."
Veteran voice actor Jason Spisak guest starred as Aaron Szwed on NCIS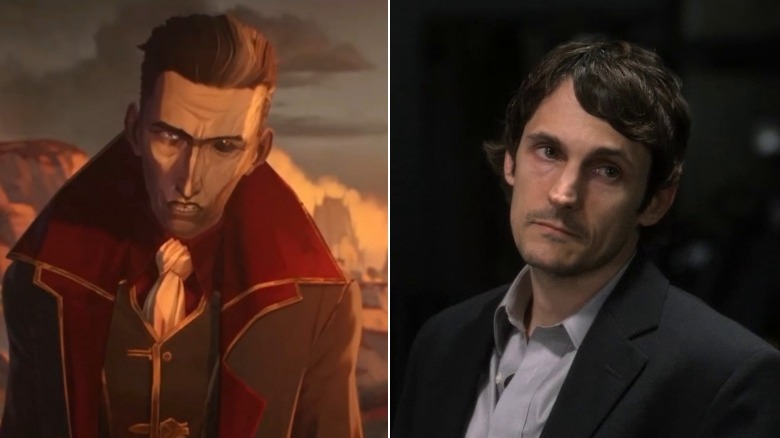 Netflix, CBS
One of the most experienced voice acting regulars in the cast of "Arcane" is Jason Spisak, who plays the show's complex main villain Silco. The American actor has been lending his voice to films, TV series, and video games for over two decades now, and has over 140 voice credits to his name (via IMDb). In all that time working steadily, though, Spisak has only done a handful of live-action projects — one of them being an episode of "NCIS."
The 15th episode of Season 7, "Jack-Knife," was one of the first live-action roles of Spisak's career. The episode follows the NCIS gang's investigation into the death of a Marine veteran, which eventually leads them to a shady shipping company owned by the mysterious Aaron Szwed, played by Spisak. Given how masterfully he's able to project contempt and menace in the role of Silco on "Arcane," it seems fitting that Spisak should have begun his live-action career playing a cop show antagonist.