The Best State For Antique Hunting According To American Pickers' Mike Wolfe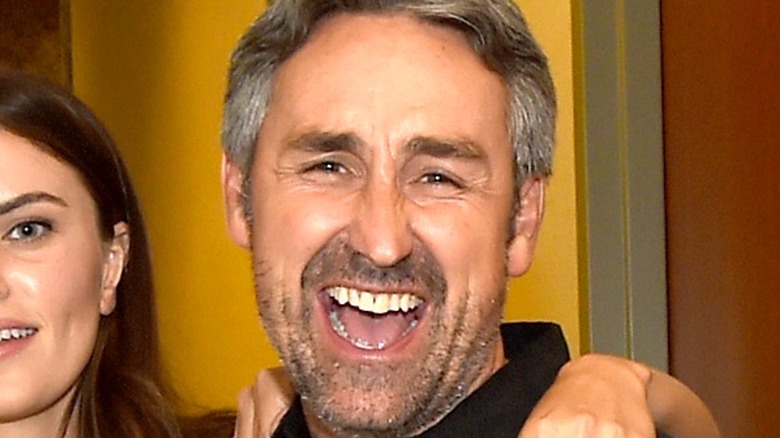 Rick Diamond/Getty
After over a decade on the air, most people would've assumed that the "American Pickers" duo of Mike Wolfe and Frank Fritz would've been practically everywhere in the country, but there are a few notable places they've overlooked along their journeys. Some sites, like Hawaii and Alaska, make sense due to being a bit out of the way for the gang to reach in their van. Other states, such as Nebraska, Montana, and Wyoming, have simply never had the pleasure of receiving a visit from the pickers, but you never know what the future may entail.
Even with these exceptions, it's amazing how much of this vast country the "American Pickers" team has managed to traverse. Each episode brings new treasures to the gang. Sometimes they know what they're in for, and other times, they spot a farm while driving through a small town and decide to stop and take a look. And there's one location in this great country that the pickers are always delighted to stop by.
Pennsylvania is Mike Wolfe's favorite state to pick
With hundreds of episodes under his belt, it's safe to say Wolfe knows a thing or two about where to pick. But during a 2014 interview with Thunder Press, he specifically shared his love for the great state of Pennsylvania. More generically, "the East Coast" comes up when the topic of a favorite place to pick comes up, but there's something special about the Keystone State, in particular.
This is because Pennsylvania is a major manufacturing hub connected to railroads and ports. There are also a ton of small towns featuring barns that plenty of people have old stuff they kept on their property without ever getting rid of. As Wolfe puts it, "A lot of stuff came in and never left." As evidence of the bountiful treasures awaiting any antique hunters, Wolfe has found a ton of neat stuff up his alley. 
As any "American Pickers" fan knows all too well, Wolfe is a big motorcycle guy. And in Pennsylvania alone, he's come across a 1909 Indian Twin, a 1950 Panhead Harley, and a 1937 Flathead Harley featuring a sidecar. You never know what you might find next in a state as big as Pennsylvania, so expect it to feature prominently in future episodes of "American Pickers."