Young Sheldon Casts Annie Potts In Key Big Bang Theory Role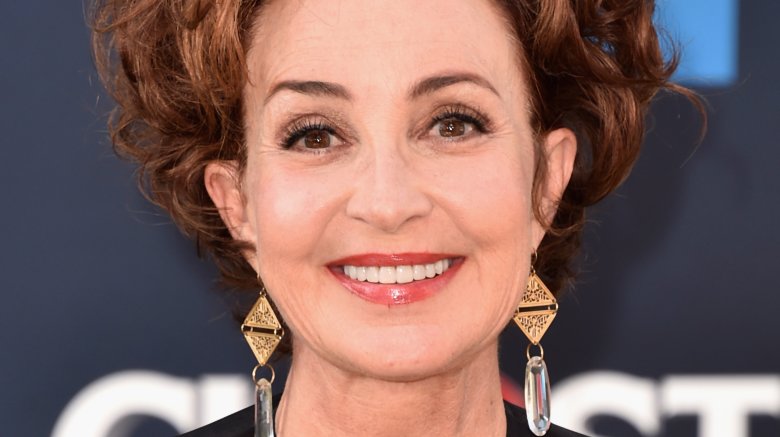 Getty Images
CBS' upcoming Big Bang Theory prequel series Young Sheldon has just cast an iconic role. 
As announced by The Hollywood Reporter, Annie Potts is joining the series to play Meemaw, young Sheldon Cooper's (Iain Armitage) Texan grandmother with a penchant for swearing and heavy drinking. 
On The Big Bang Theory, Meemaw helps shape Sheldon's (Jim Parsons) life. The character had been referenced numerous times before making her official debut in the ninth season of the series.
Potts will take over the role from June Squibb, who played Meemaw in season nine of The Big Bang Theory. The character, described as a woman who supports grandson Sheldon's intelligence, talents, and unique skills, is the mother of Mary Cooper. Zoe Perry (The Family, Private Practice) plays Mary in the upcoming series. 
Written by Big Bang Theory co-creator Chuck Lorre and showrunner Steve Molaro, Young Sheldon was originally billed as a Malcom in the Middle-type series with a younger version of Sheldon at the center of the story. Sheldon will face trials and tribulations as he grows up in Texas with his older brother and fraternal twin sister, under the care of his Evangelical Christian mother and his alcoholic father.
Young Sheldon also stars Lance Barber as Sheldon's father, George; Reagan Revord as Sheldon's twin sister, Missy; and Montana Jordan as Sheldon's older brother, George Jr. Parsons, who has won multiple awards for his portrayal of the adult version of the eccentric scientist, is set to executive produce and narrate the prequel series.
Many may recognize Potts from her work in movies like Ghostbusters, in which she plays Janine Melnitz, and Pretty in Pink, in which she portrays the quirky Iona. Potts also voices Bo Peep in the Toy Story film franchise.
Young Sheldon is set to hit the small screen on Monday, September 25, immediately following the season 11 premiere of The Big Bang Theory. Until then, read up on the untold truth of The Big Bang Theory.