Felicity Jones To Play Ruth Bader Ginsburg In Biopic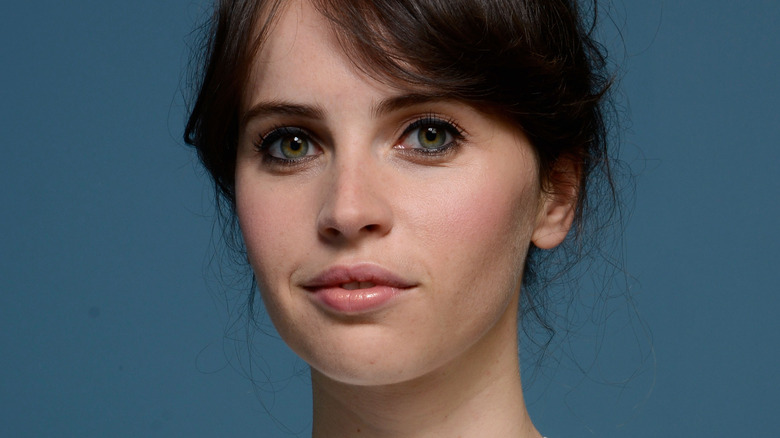 Getty Images
Felicity Jones will travel from a galaxy far, far away to Washington D.C., which sometimes feels like it's far, far away.
Variety reports that the star of Rogue One: A Star Wars Story will play Supreme Court Justice Ruth Bader Ginsburg in the biopic On the Basis of Sex, which begins shooting in September.
Mimi Leder (Deep Impact, Pay It Forward) will direct based on a script by Daniel Stiepleman. The movie follows Ginsberg and the numerous obstacles she faced in her career-long fight for equal rights.
Ginsberg was appointed to the Supreme Court in 1993 by President Bill Clinton, becoming the second female justice after Sandra Day O'Connor. Now 84, Ginsburg remains an associate justice and is one of the three female justices on the current court along with Sonia Sotomayor and Elena Kagan.
Focus Features has been developing the project since 2015, and Natalie Portman was previously attached to play Ginsburg.
In addition to Rogue One, Jones starred opposite Tom Hanks in Inferno, and she received an Oscar nomination for her performance in The Theory of Everything.
Meanwhile, take a look at some Rogue One moments that only true fans understood.