The Most Dangerous Villain In NCIS Season 3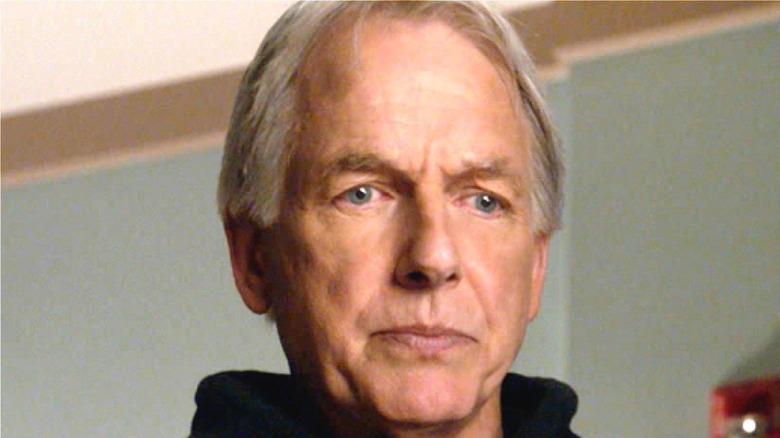 Patrick McElhenney/CBS
During the course of the last 19 seasons, "NCIS" has had more than its fair share of unique and dangerous criminals. From killers of the week to murderers who take more time to reveal themselves, the various villains of the "NCIS" franchise can differ radically from one another. 
With such a range of possibilities, it might be difficult for some people to pin down the most dangerous villains in the series. For example, Season 8's Port-to-Port Killer definitely presents a number of challenges for the team (including his murder of Mike Franks (Muse Watson)), but the same can also be said of Paloma Reynosa (Jacqueline Obradors) and her brother, Alejandro Rivera (Marco Sanchez), both of whom bring back difficult memories for NCIS Special Agent in Charge Leroy Jethro Gibbs (Mark Harmon).
Despite the wide breadth of villains throughout the show's history, a recent Reddit ranking of "NCIS" villains led most users to agree that one particular villain stands above the rest. No other villain in the history of "NCIS" has gotten under Gibbs' skin quite like this one from Season 3.
Ari Haswari remains Gibbs' most iconic arch-nemesis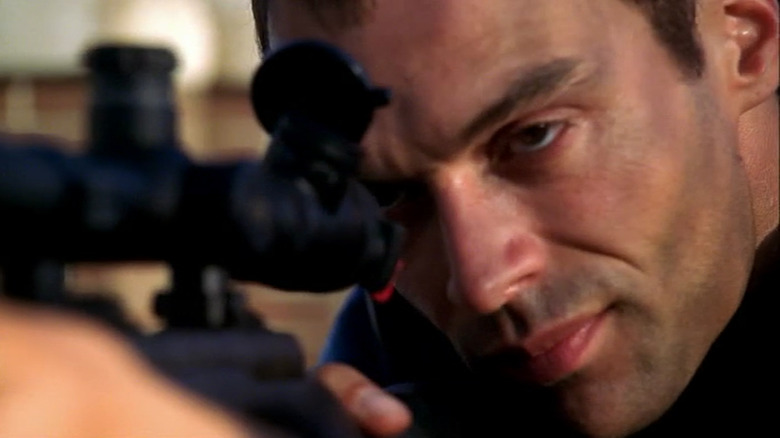 CBS/Netflix
We think it's a safe bet that Ari Haswari (Rudolf Martin) still haunts Gibbs' dreams all these years later. Though Ari is best known for executing NCIS Special Agent Caitlin Todd (Sasha Alexander), his history with Gibbs extends far beyond the Season 2 finale ("Twilight") or the Season 3 premiere ("Kill Ari – Part 1").
Ari makes his first appearance in the series in Season 1, Episode 16 ("Bête Noire") and it doesn't take long for Gibbs to label Ari the white whale to his Captain Ahab. After sneaking into NCIS autopsy and holding a number of employees hostage, Ari disappears into the night, infuriating Gibbs. Over the course of the next few months, Gibbs devotes hours of time to simply staring at the facial recognition scan, eager to take Ari down at the first possible opening.
Luckily, Gibbs doesn't have to wait long for Ari to resurface. Only seven episodes later, Ari takes part in a plot to attack Marine One, the helicopter of the President of the United States. Once again, Ari uses one of Gibbs' employees as a hostage in the course of his operation. While Ari's mission is a failure, his continued targeting of Gibbs' work family quickly solidifies their hatred for each other. After Ari murders Cait in the Season 2 finale, Gibbs finally succeeds in turning the tables on Ari in Season 3, Episode 2 ("Kill Ari – Part 2"). With Ari holding Gibbs at gunpoint, Ari's half-sister, Ziva David (Cote de Pablo), shoots Ari in the back of the head, killing him. 
Though Ari last appears alive in Season 3, he later returns to haunt Gibbs in Season 9, Episode 14 ("Life Before His Eyes").