Tom Holland Reveals His Awkward Off-Set Encounter With Mark Wahlberg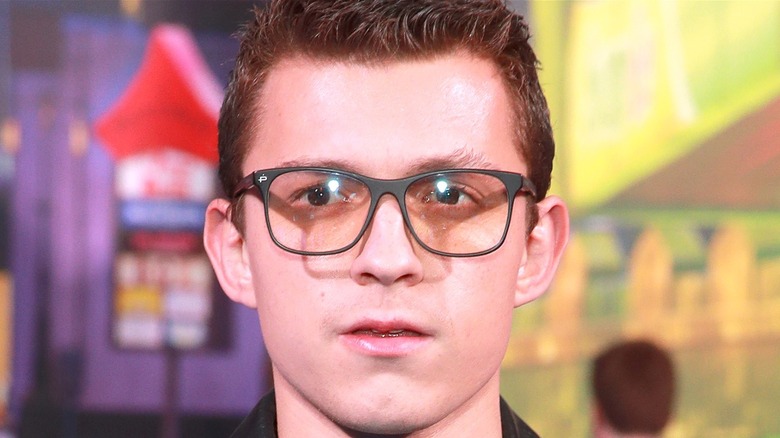 Rich Fury/Getty
2022's video game adaptation "Uncharted" marks the first time Tom Holland and Mark Wahlberg have worked together. Holland, who is expanding his reach in Hollywood beyond Spider-Man's web-shooters, portrays young treasure hunter Nathan Drake. The character starts the film as a bartender in New York City before he teams up with a veteran of the industry in Wahlberg's Victor Sullivan, and they work together to find Portuguese explorer Ferdinand Magellan's seemingly mythical fortune that has been lost for 500 years. 
The "Uncharted" movie has been in various stages of development under former Marvel Studios head Avi Arad since 2008, as reported by Kotaku. Also reported by Kotaku, Wahlberg was at one point supposed to star as Nathan Drake in a David O. Russell-directed version of the film, but the project never came to fruition. 
By now, there are plenty of eager Nathan Drake fans awaiting the upcoming Ruben Fleisher-directed film, and considering how long both Wahlberg and Holland have been involved in the production, it's fortunate that the two actors appear to have had plenty of fun working together — to the point that Holland completely misinterpreted a simple gift the veteran actor gave him upon their first meeting.
Tom Holland mistook a massage-gun gift for a 'self-pleasure device'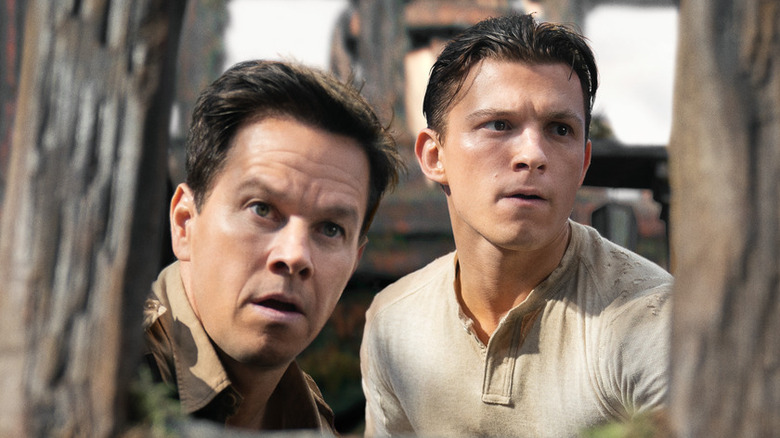 Clay Enos/Sony Pictures Entertainment
In a promotional interview for "Uncharted," Tom Holland and Wahlberg told Access Hollywood a humorous story about a gift that Wahlberg gave him when they first met. 
"Mark Wahlberg was kind enough to give me a massage gun after I left his house in L.A. and he drove me back to my hotel," Holland said. "I was confused as to what kind of massage gun this was, having never seen one before, and I thought it was the type of self-pleasure." Holland confessed that Wahlberg both driving him back and giving him the massage gun made him wonder if there might be more to the interaction beyond a friendly gift. 
Wahlberg explained that he and Holland had spoken at length about their workout routines and recovery, and he simply figured Holland would benefit from the device. According to Percussion Massage, Wahlberg has a partnership with Power Plate, a fitness company that produces a range of fitness devices using vibration technology. Holland, for his part, insisted that nothing would surprise him in Hollywood, prompting Wahlberg to jokingly implore his young co-star to "get your mind out of the gutter."
"I can't believe this whole time you were thinking that, and I'm just trying to have a conversation with you talking about your family and talking about my kids," Wahlberg said.
In defense of his own misunderstanding, Tom Holland leaned back on an old adage: "It's Hollywood, baby. Who knows what's gonna happen?"