The Cobra Kai Star You Likely Forgot Appeared On NCIS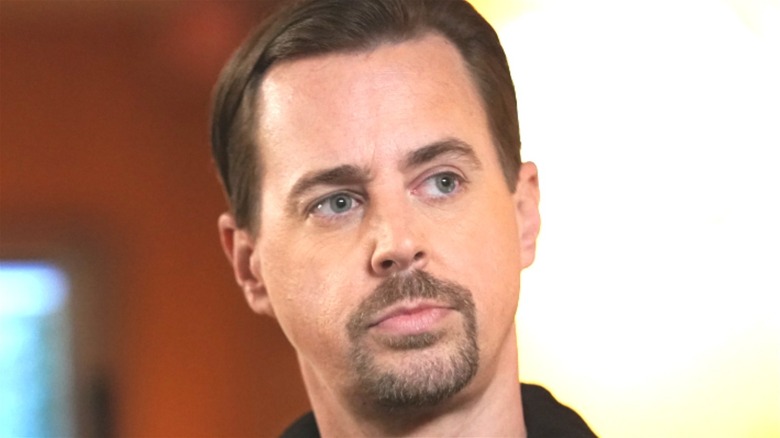 Sonja Flemming/CBS
According to IMDb, there are a total of 30 different people who have been involved in the production of both "NCIS" and "Cobra Kai." While most of these people have worked behind the scenes or on the stunt crews, there are also more than a few on-camera stars who have appeared in both series. 
"NCIS" superfans probably remember seeing Mary Mouser as Kelly Gibbs, the deceased daughter of NCIS Special Agent in Charge Leroy Jethro Gibbs (Mark Hamon). Throughout the 19 different seasons of the series, a total of four different actresses have played the role, but Mouser is easily the most memorable. In a handful of episodes in Season 3 and Season 4, Mouser portrayed the character via a mixture of flashbacks and dream sequences. 
However, Mouser isn't the only series regular member of the "Cobra Kai" cast to also make a memorable appearance in the long-running police franchise. In fact, she isn't even the only LaRusso to do so.
Courtney Henggeler guest starred in one episode of Season 7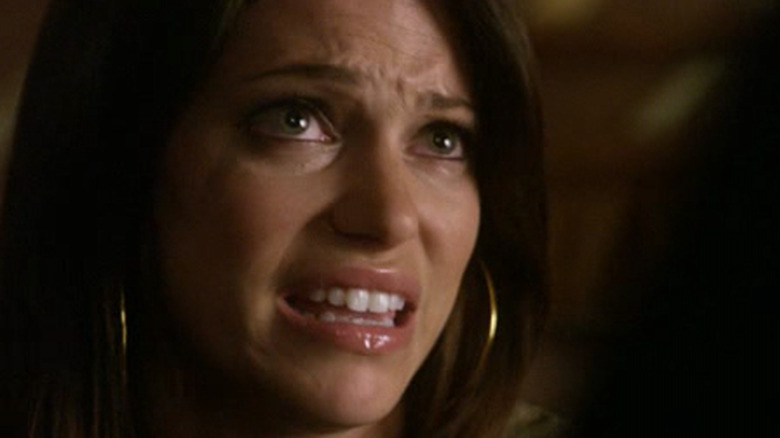 CBS/Netflix
Long before she played Amanda LaRusso in "Cobra Kai," Courtney Henggeler had a short role on "NCIS." In 2009, the actress appeared in Season 7, Episode 2 ("Reunion") as a stripper named Scorpio Sinn (via IMDb). In the opening moments of the episode, a uniform-clad Scorpio storms into a room and announces, "You're under arrest, you bad, bad boy." However, Scorpio quickly drops her playful act when she realizes the room is filled with dead men. As she notices a dead man with his head stuck in a toilet, she lets out a deafening scream. 
Local law enforcement respond to the scene and quickly call NCIS when they recognize one of the dead men as a Marine staff sergeant. Upon their arrival, NCIS agents interview a traumatized Scorpio, who openly weeps in the aftermath of such a grizzly discovery. Scorpio tells Gibbs and NCIS Special Agent Timothy McGee (Sean Murray) that she was hired by one of the men as a surprise for a friend's bachelor party. In order to surprise the group, the Marine staff sergeant gave Scorpio a key only hours before his untimely demise. Interestingly, Scorpio tells Gibbs that she believes the man had a healthy head of hair prior to his death. Further examination of the bodies proves that they were all given a post-mortem haircut, obviously a notable clue. Scorpio's small contribution to the investigative effort ultimately helps the NCIS team solve the case.
Henggeler's small role in "NCIS" was her sixth overall on-screen appearance in any production (via IMDb). In the years since, she's appeared in a variety of other television series.