This Viral Fan Theory On TikTok Changes Everything About Encanto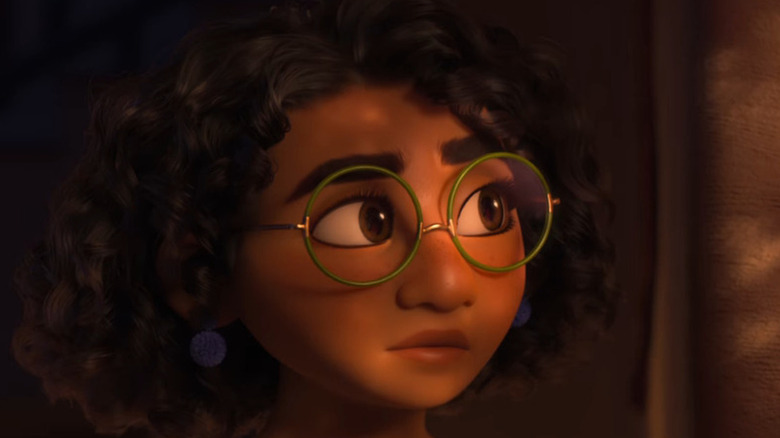 Disney
"Encanto" has made quite a splash ever since it premiered on Disney+ toward the end of 2021. While the film wasn't a major box office hit thanks to the pandemic, grossing a mere $233 million at the worldwide box office (per Box Office Mojo), it has found new life on the premium streaming network. In fact, "We Don't Talk About Bruno," a song featured in "Encanto," has become the first song from a Disney movie to top the Billboard Hot 100 in 29 years, according to Variety.
"Encanto" centers on the Madrigal family, who live in a magical sentient house and all possess incredibly magical abilities. All of them, that is, except for Mirabel Madrigal (Stephanie Beatriz), who inexplicably was not granted a power. Mirabel goes on a quest to save her family home from imminent destruction while figuring out her place in the family. "Encanto" has been subject to all kinds of fan theories since it was released, as the film is somewhat vague with some of its answers. However, there is one particular theory that would change everything that fans know about "Encanto."
One Encanto fan theory suggests that the house is the spirit of Pedro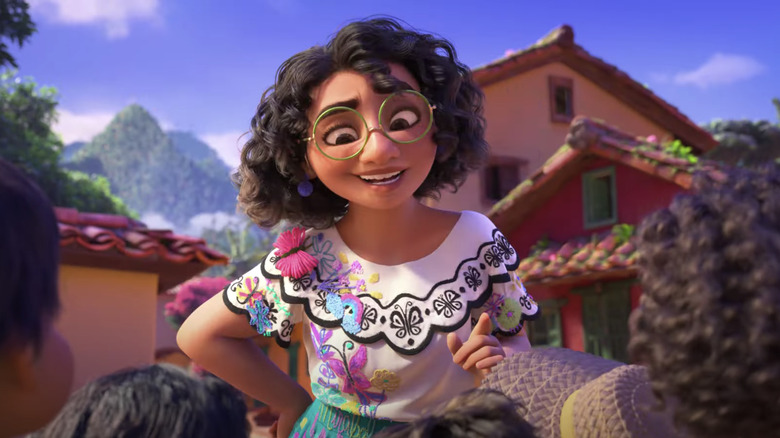 Disney
The whole reason that the Madrigal family receives powers is that a young Alma Madrigal's candle is given magical properties that gift the family with powers and create the sentient house. This moment happens not long after Alma's husband, Pedro is killed by the armed men chasing them. According to a fan theory, reiterated on TikTok by justthenobodys, the magical house is actually inhabited by the soul of Pedro. They use the fact that the house pushes Mirabel to figure out what is happening to the house and, much like Pedro himself, protects the family at all costs.
Of course, nothing in "Encanto" itself confirms this, but the source of the magic and the house itself is never actually confirmed either. It would certainly make sense for this to be the case, but there's just no way to be certain. Perhaps a potential sequel could address this, should it ever come to fruition. Either way, "Encanto" remains the perfect film for fans to speculate and theorize about.