Who Was Lindsay Lohan's Double In The Parent Trap?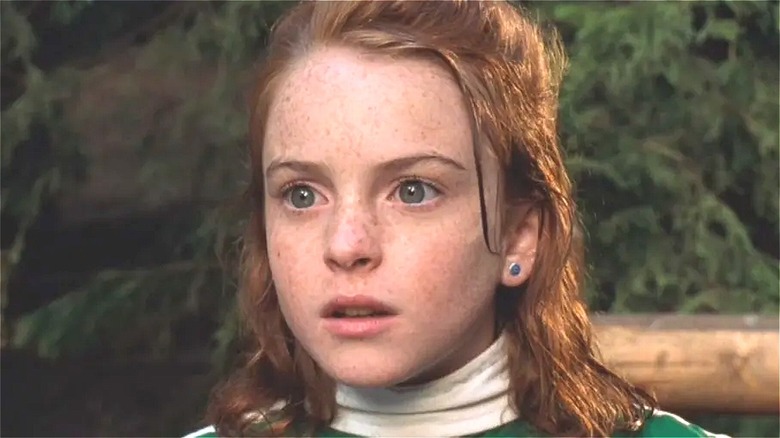 Walt Disney Pictures
Lindsay Lohan has had a remarkable career thus far, starring in classic hits like "Mean Girls" and "Freaky Friday." However, Lohan got her start in "The Parent Trap," a remake of a 1961 film, that featured the actress pulling double duty as a pair of twins who meet for the first time at summer camp. The pair decide to switch places so that they can each meet the parent they never had, and eventually concoct a plan that will get their parents back together again. 
Of course, Lohan doesn't actually have a twin, so "The Parent Trap" had to use a mixture of trick photography methods and a body double for Lohan. So while fans will only ever see two versions of Lohan, there's actually an entirely different actress stepping into that part. So who, exactly, is Lohan's double and what has her career trajectory been like since appearing in "The Parent Trap?"
Erin Mackey was Lindsay Lohan's double in The Parent Trap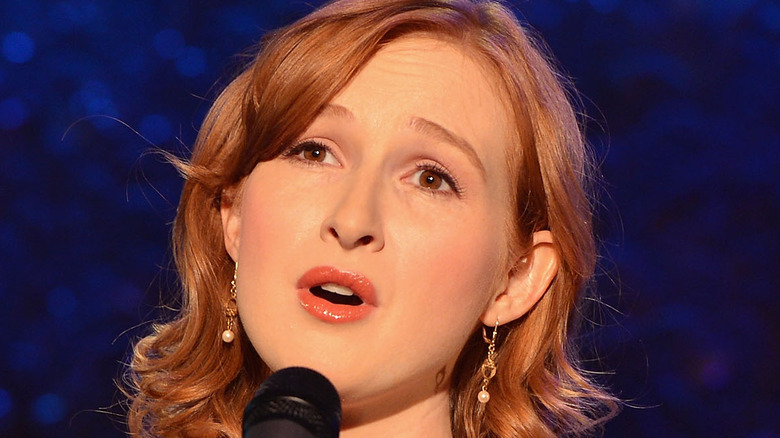 Slaven Vlasic/Getty Images
Erin Mackey took on the duties of being the double for Lindsay Lohan during the filming of "The Parent Trap," and, like Lohan herself, this was her first role in a movie (per Broadway). It wasn't just a one-and-done type of deal, either, as Mackey has had quite a career since. According to IMDb, she's appeared in popular television shows like "Blue Bloods" and "Gossip Girl," as well as in movies like "The Intern." In addition, Mackey is known mostly for her time on Broadway. She's portrayed pivotal roles such as Glinda on "Wicked," and appeared in other productions like "Annie" and "Amazing Grace."
While arguably not enjoying the level of recognition that Lohan has, Mackey has carved out a very respectable reputation on stage and screen. To think that both actors started at the same time, in the same movie, but had such different career paths is fascinating. But that's seemingly the way that it goes in show business.