The NCIS Season 5 Scene That Went Too Far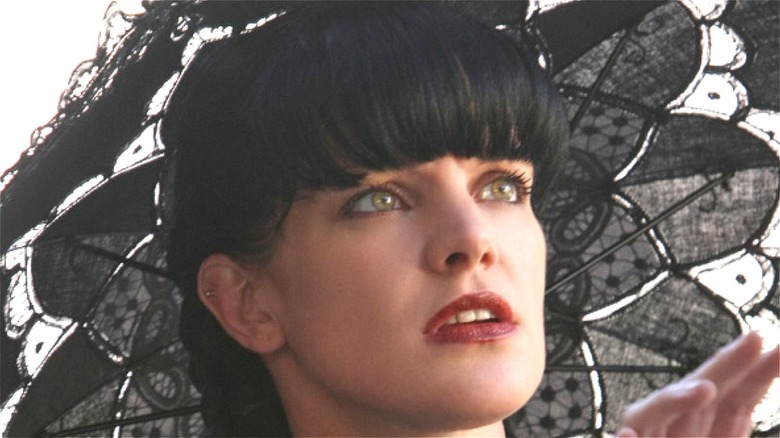 Monty Brinton/CBS
Over the course of more than 400 episodes, the tales of the Naval Criminal Investigative Service have really run the gamut of episodic storytelling (via IMDb). One of the most popular series in the history of network television, "NCIS" stories have entertained the masses for nearly two decades as of the time of this writing. While the series has obviously had it ups and downs over the course of the last 19 seasons, Season 5 is viewed by some as the pinnacle of its critical success (via Rotten Tomatoes). 
Season 5 features a number of decidedly heavy dramatic storylines, including the untimely death of NCIS Director Jenny Shepard (Lauren Holly) in the season finale and a particularly harrowing near-death experience for NCIS Special Agent in Charge Leroy Jethro Gibbs (Mark Harmon) in Episode 7 ("Requiem"). Both of these are memorable moments, but neither wade into uncharted territory like one scene with a dog in Episode 13 ("Dog Tags"). For some animal lovers, a quick search of "NCIS" on doesthedogdie.com might be appropriate before watching this episode.
McGee shot a dog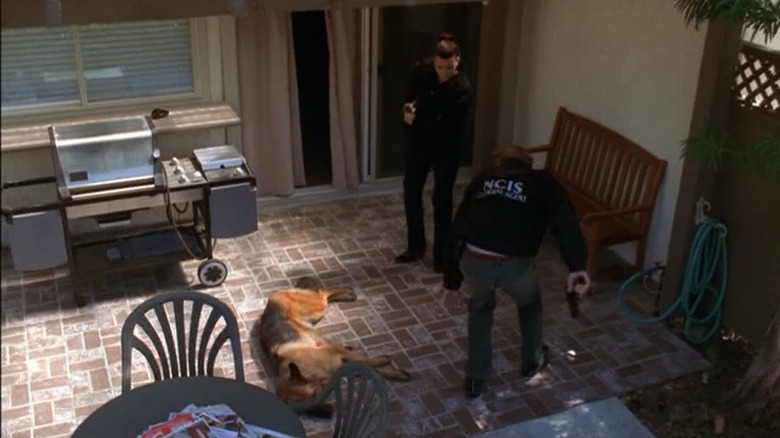 CBS/Netflix
In "NCIS" Season 5, Episode 13 ("Dog Tags"), Gibbs raids a home with the help of NCIS Special Agent Anthony DiNozzo (Michael Weatherly), NCIS Special Agent Timothy McGee (Sean Murray), and NCIS-Mossad liaison Ziva David (Cote de Pablo). McGee enters the home from the back and is forced to shoot a German Shepherd who attacks him, triggering a bevy of odd looks from his teammates. Though NCIS Chief Medical Examiner Donald "Ducky" Mallard (David McCallum) and his assistant, Jimmy Palmer (Brian Dietzen), are quick to aid in the dog's recovery (a TV-patented through-and-through shot helps too), their treatment does little to ease the concerns of NCIS Chief Forensic Analyst Abigail "Abby" Sciuto (Pauley Perrette), a noted animal lover.
When the NCIS team returns to headquarters, Abby assesses McGee's injuries. Though she is initially concerned with McGee's neck wound, she quickly abandons those worries when McGee directs her to the dog. Ignoring McGee's protests, Abby rips the muzzle from the animal's face and proceeds to pet him, aghast that anyone would shoot the pupper. When she realizes that McGee pulled the trigger, she becomes furious and yells at McGee. Abby screams, "How could you shoot an innocent animal, McGee?" Though McGee is quick to claim self defense, Abby remains unconvinced, telling him, "Dogs don't kill people. People kill people." Abby later names the dog "Jethro" and guilts McGee into adopting him.
Notably, a real-life incident with a dog is also reportedly what led Perrette to depart "NCIS" at the end of Season 15.