The Mummy Star You Likely Forgot Starred In NCIS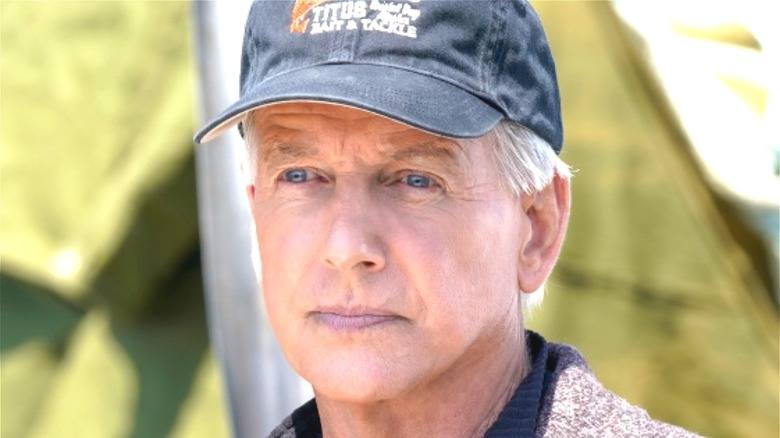 Cliff Lipson/CBS
1999's "The Mummy" is a film that ages like a fine wine for a lot of people (especially after they watch the 2017 reboot (via Rotten Tomatoes)). Though not exactly beloved by many critics at the time of its release, the Brendan Fraser film proved successful enough to earn itself two sequels, one prequel, an animated series, and a popular and exhilarating ride at Universal Studios theme parks (via InsideTheMagic). 
Many have praised Fraser's role in the series, but, of course, he enjoys a bit of help from his co-stars too. Joining Fraser in "The Mummy" is a stellar cast including Rachel Weisz, John Hannah, Arnold Vosloo, Kevin J. O'Connor, Jonathan Hyde, and Oded Fehr, to name only a few (via IMDb). If some of these names appear familiar to "NCIS" fans, there's a reason for that.
After 19 seasons on the air, "NCIS" has had more than its fair share of special guest stars. From regular appearances by Hollywood legend Robert Wagner to the occasional appearance of notable thespians like Billy Dee Williams and Lily Tomlin, you never quite know who to expect on the long-running series. More than one former star of "The Mummy" franchise has also appeared in the long-running CBS police procedural, but there's one star in particular some fans might have forgotten about.
Oded Fehr played the deputy director of Mossad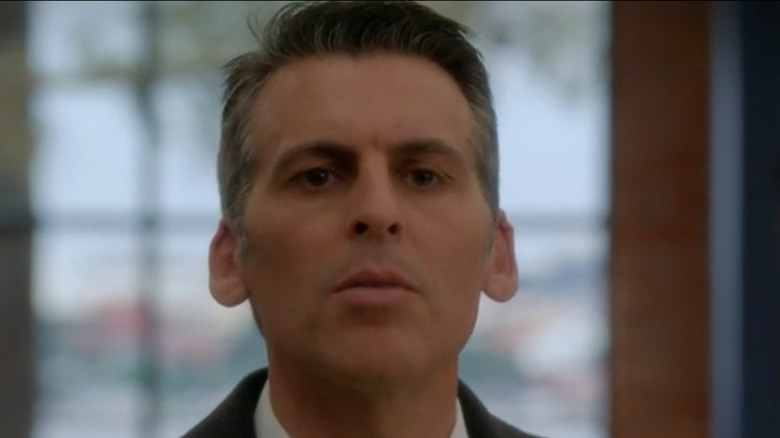 CBS/Netflix
Israeli actor Oded Fehr has had a long and illustrious career in Hollywood with more than 70 appearances in film and television. Fehr has worked on everything from "Charmed" to "Resident Evil" and "24" to "Star Trek" (via IMDb). In "The Mummy," Fehr portrays a character named Ardeth Bay. In 2013, Fehr also enjoyed a recurring role on "NCIS," where he plays the deputy director of Mossad, Ilan Bodnar. 
Bodnar first appears on the series in the aftermath of the Season 10, Episode 11 ("Shabbat Shalom") assassination of Mossad Director Eli David, the father of NCIS liaison Ziva David (Cote de Pablo). In the episode, Bodnar introduces himself to the NCIS team in search of his recently deceased boss. Though he has an immediately icy exchange with NCIS Chief Medical Examiner Donald "Ducky" Mallard (David McCallum), NCIS Special Agent Timothy McGee (Sean Murray), and NCIS Chief Forensic Analyst Abigail Sciuto (Pauley Perrette), nothing can prepare him for the cold demeanor of NCIS Special Agent in Charge Leroy Jethro Gibbs (Mark Harmon). While Bodnar introduces himself as an ally, he is quickly revealed to have orchestrated his boss's death.
Bodnar resurfaces in Season 10, Episode 21 ("Berlin"), ramming Ziva and Tony's car and nearly killing them. While Ziva fires multiple rounds at his car, he manages to escape yet again. However, his life on the run is ultimately short lived. Bodnar's last appearance on "NCIS" comes in Season 10, Episode 22 ("Revenge"). After NCIS agents trace his location to a ship, they arrive just in time to see Ziva throw him off the side of the ship, killing him. 
Notably, Arnold Vosloo, the actor who plays the eponymous "Mummy" himself, also appeared in "NCIS." In multiple episodes of Season 6 and Season 8, Vosloo portrayed Mossad Officer Amit Hadar (via IMDb).