The Staggering Amount Of Time Netflix Viewers Spent Watching Ozark Season 4's Debut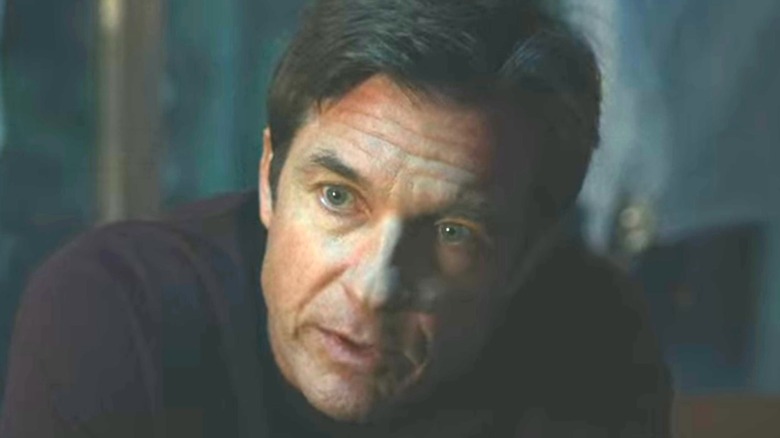 Netflix
"Ozark" kicked off its final era in predictably strong fashion. 
After premiering its game-changing and fittingly violent third season in March 2020, the Jason Bateman-led Netflix original series returned with its first batch of new episodes in nearly two years in late January. However, unlike in previous years, the crime drama's return was not marked by the release of an entire season's worth of episodes. Instead, Netflix has chosen to split the fourth and final season of "Ozark" into two separate, seven-episode parts. As a result, viewers were only treated to seven new episodes of the show in January, with Part 2 of "Ozark" Season 4 expected to premiere sometime in the presumably near future.
Fortunately for Netflix, the change in its "Ozark" release strategy doesn't seem to have hurt either the show or the platform in any way. Indeed, some new data from the streaming service reveals just how much time Netflix viewers spent watching the first seven episodes of "Ozark" Season 4 in their debut weekend on the platform — and the number is truly jaw-dropping.
Netflix users spent over 70 million hours watching Ozark Season 4 in its first weekend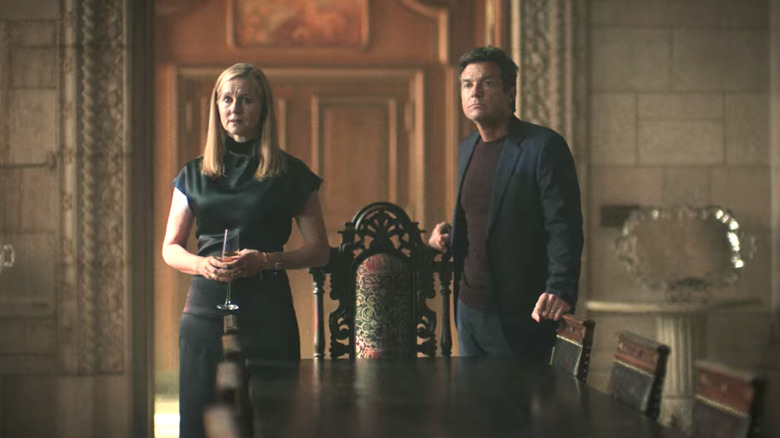 Netflix
According to Netflix's global Top 10 rankings, the streaming service's subscribers spent a little over 77 million hours watching the first seven installments of "Ozark" Season 4 throughout the week of January 17-23. Of course, the series' new episodes didn't premiere until January 21, which means "Ozark" Season 4 racked up that impressive total in just its first three days on Netflix. The first season of "Archive 81" placed second in Netflix's rankings for the week, with viewers spending nearly 71 million hours watching the horror series.
Meanwhile, "Ozark" Season 4 did even better in its second week on Netflix, with subscribers dedicating over 96 million hours to the series (via Netflix). That number easily made "Ozark" Netflix's No. 1 English-language show throughout the week of January 24-30. Elsewhere, "The Woman in the House Across the Street from the Girl in the Window" placed second in the week's rankings, with viewers spending around 40 million hours watching its first season.
"Ozark" did not, however, emerge as Netflix's No. 1 worldwide show for the week of January 24 because the platform's subscribers spent over 124 million hours watching the first season of the South Korean zombie series, "All of Us Are Dead" (via Netflix). Despite that, it's still undeniably clear that "Ozark" fans were happy to see the series return with new episodes — even if there weren't quite as many as they probably would have liked.
Taking that into account, we can only imagine how many hours viewers will spend watching the second half of "Ozark" Season 4 whenever it makes its highly anticipated debut.