Simon Pegg Chooses His Favorite Ice Age Memory - Exclusive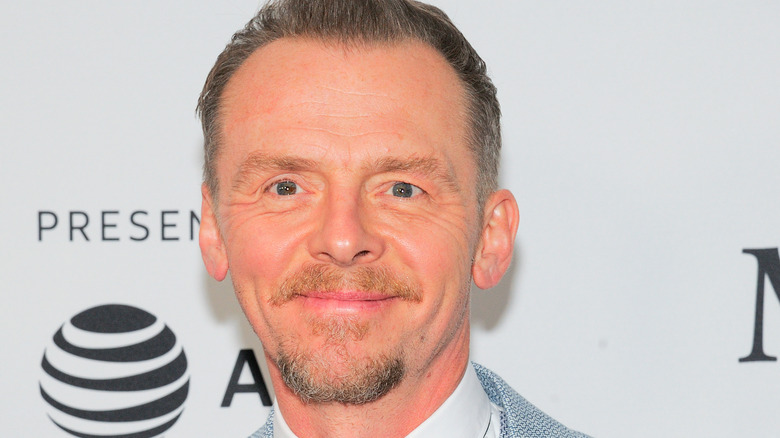 Ron Adar/Shutterstock
While Simon Pegg may be best known for more adult fare like "Shaun of the Dead," "Hot Fuzz," and the "Mission: Impossible" movies, one of his biggest acting gigs is the family friendly "Ice Age" film franchise. He's been voicing one-eyed weasel Buck since 2009's "Ice Age: Dawn of the Dinosaurs." Now, in 2022, Buck has gotten his very own movie, "The Ice Age Adventures of Buck Wild," which is now streaming exclusively on Disney+.
In the film, thrill-seeking possum brothers Crash and Eddie have had enough of living under the watchful eye of their older sister Ellie and embark on a journey to find a place of their own. However, they quickly encounter trouble and are rescued by the adventure-loving, dinosaur-hunting Buck, who helps them navigate the treacherous Lost World.
It's a role Pegg called "enormous fun" when he sat down with Looper for an exclusive interview, during which he revealed his favorite "Ice Age" memory of all time.
Simon Pegg calls working with Mark Mothersbaugh of Devo 'amazing'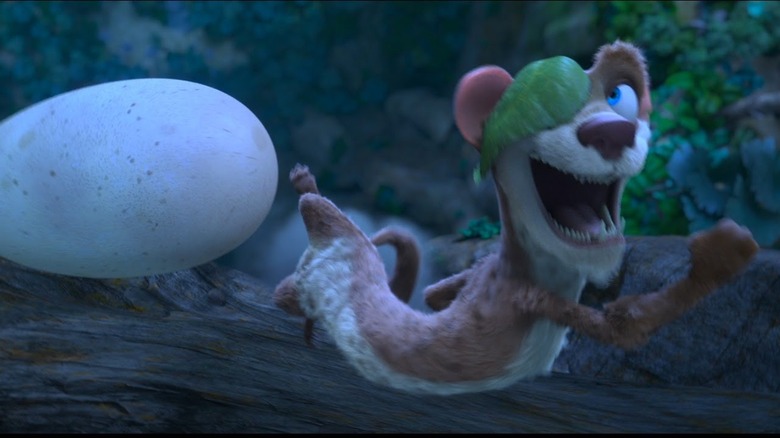 It's natural to think that Pegg's fondest or funniest "Ice Age" memory would include one of his many famous co-stars, such as Ray Romano, John Leguizamo, Denis Leary, or Queen Latifah. But Pegg admits that he's never actually met any of them in person, which isn't unusual for an animated film, in which everyone usually records their lines separately. "I met Justina Machado, who plays Zee in ['The Ice Age Adventures of Buck Wild'] — who's Buck's soulmate in a way — for the first time yesterday," admits Pegg.
So, just what is Pegg's most cherished "Ice Age" memory so far? "I think the best memory for me was getting to sing 'Figaro,' the opera [song], for 'Ice Age: Collision Course,'" he says. "I worked with an opera singer, and the actual vocal session was produced by Mark Mothersbaugh of Devo. For me, that was amazing, because I'm a big Devo fan."
Really, says Pegg, "Just getting to play Buck is a reward. As an actor, you hope to get to play interesting characters, and I find Buck to be one of the most pleasurable characters to play. He's enormous fun. He's very high energy. He's lovable. Anytime I get to step into his little paws, I'd leap at the chance ... So, this character's just been a hoot, from start to finish."
"The Ice Age Adventures of Buck Wild" is now streaming exclusively on Disney+.