Avengers: Infinity War Director Promises Teaser Soon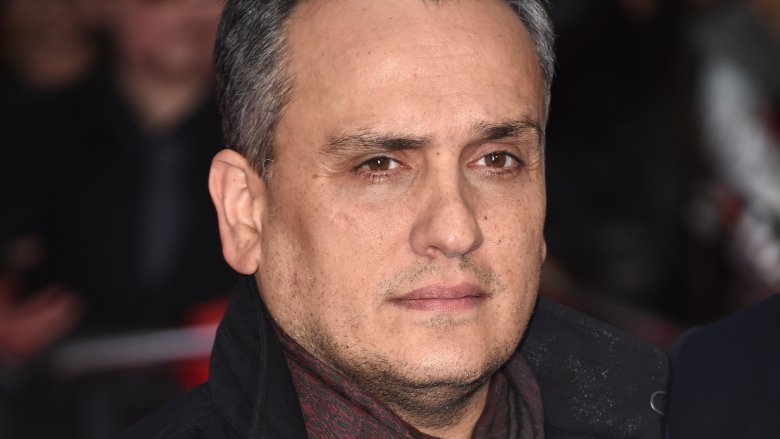 Getty Images
Our first look at Avengers: Infinity War could be coming soon. Co-director Joe Russo revealed in a recent interview with Good Morning America that a teaser for the film is coming soon, although he declined to say when.
A short glimpse at the film blew fans away when it was screened at D23 this past weekend, with the footage showing Thor's first encounter with the Guardians of the Galaxy and also featuring big bad Thanos throwing a planet in an epic fit of rage. However, while the footage was clearly ready to be shown, it unfortunately has yet to be officially released online, leaving fans unable to attend the convention eager to learn more.
"I"ll say soon," Russo said when asked about when the general public would get to see footage from the film. "We're hard at work on a trailer. I don't want to spoil it for them, but stay tuned and you're gonna see an Infinity War teaser very soon." 
Russo declined to say whether it would be days, weeks, or months, although this weekend's San Diego Comic-Con seems like it would be a good time to release the footage to the public. (Or at least to another larger group of fans.) There are also lots of huge blockbusters set to hit theaters in the coming months that the teaser could play before, although the next Marvel movie, Thor: Ragnarok, won't hit theaters until November.
Not much is known about the specific plot for Infinity War, but it will feature a marvelous line-up of heroes facing off against Josh Brolin's Thanos and his villainous lieutenants, the Black Order. The insane number of Marvel characters appearing include Spider-Man, Doctor Strange, Iron Man, Captain America, and the Guardians of the Galaxy, with star Scarlett Johansson teasing that one scene features over 30 characters at once. 
Infinity War and its untitled sequel will "wrap everything up" for many of the MCU's heroes, according to star Chris Evans. Based on the comic books, this wrapping is likely to include a lot of prominent deaths, a theory which Mark Ruffalo lent credence to in a slip-up during a recent interview. With the rest of the MCU largely up in the air after the events of the fourth Avengers film, the two movies (and their trailers) should be predictably epic.
Avengers: Infinity War is due out on May 4, 2018. While we wait for the trailer to be released, see every superhero who has been confirmed for the film thus far.