RoboCop Returning To Theaters For 30th Anniversary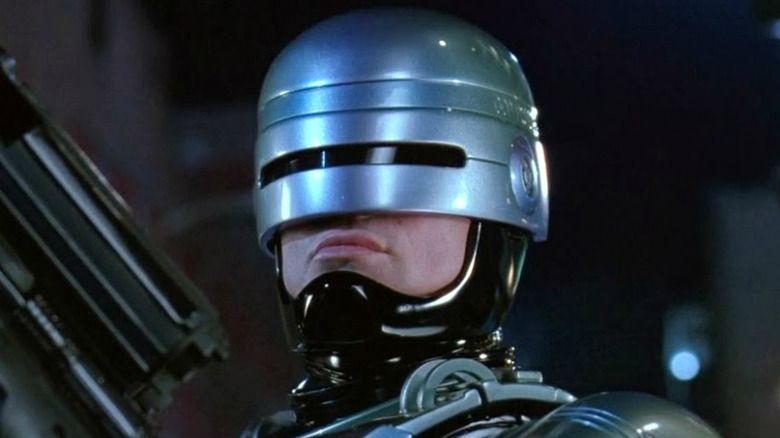 Orion Pictures
The thing about cyborgs is that tend to age really well.
According to The Hollywood Reporter, the 1987 classic RoboCop will hit theaters again for one night only in September. To commemorate the 30th anniversary of the flick from director Paul Verhoeven, there will be a special screening at Dallas City Hall, which was used to film the OCP Headquarters scenes. The movie's star Peter Weller will be on hand for a Q&A, and the whole thing will be live-streamed to theaters around the country.
RoboCop was a huge hit when it debuted, and it spawned a dedicated cult following in the decades since. The movie follows Alex Murphy (Weller), a Detroit police officer who is killed in the line of duty. But he's soon reborn as a cybernetic cop with three primary directives: serve the public trust, protect the innocent, and uphold the law. The original paved the way for two sequels and a 2014 reboot starring Suicide Squad's Joel Kinnaman.
If you can make it to Dallas on September 10, it'll be a full-blown RoboCop spectacular with special props that will allow viewers to interact with the film. Tickets go on sale Aug. 1. Otherwise, you might be able to find a screening party in your town.
Meanwhile, find out how much it would really cost to build a RoboCop.