The Most Heartbreaking Delko Moment From CSI: Miami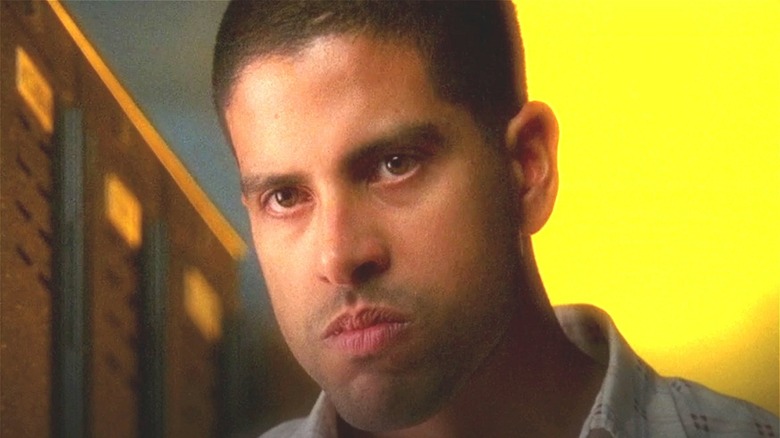 CBS/Hulu
Television viewers got their first look at "CSI: Crime Scene Investigation" in October of 2000, and little did they realize they were witnessing the dawn of a television staple. For the next 15 years, Anthony E. Zuiker's crime procedural would amass 15 seasons and nearly 350 episodes, as well as a fan base that could never get enough. Thankfully for them, their devotion to "CSI" triumphed, and the series spawned a small screen franchise that endures to this day — the first spinoff of the bunch being "CSI: Miami" that ran from 2002 to 2012.
Though the hot new program on the scene wanted to give fans a new kind of "CSI" experience, it didn't deviate too far from the game-winning formula. It still followed the exploits of a police department attempting to piece together any number of heinous crimes and discover the people responsible, only this time set against the backdrop of sunny Miami, Florida instead of Las Vegas, Nevada. As a result, "CSI" die-hards got to meet a relatively brand new set of investigators, including Lieutenant Horatio Caine (David Caruso), Detective Calleigh Duquesne (Emily Procter), and Detective Eric "Delko" Delektorsky (Adam Rodriguez).
Delko had a lengthy tenure on "CSI: Miami" that sent him on quite the emotional rollercoaster. Naturally, that means he had to face some tough times, with one moment standing out as the most heartbreaking.
The death of Delko's sister was truly tragic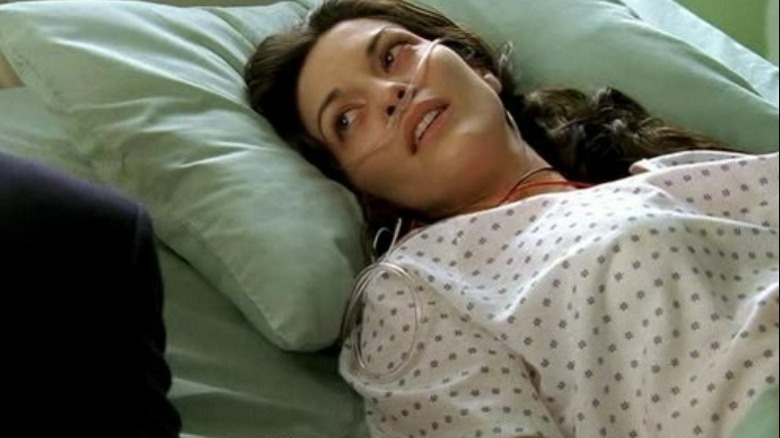 CBS
Delko was a constant presence on "CSI: Miami" from the moment it arrived on the air. Despite a behind-the-scenes contract dispute making his Season 8 appearances rather sporadic, he returned in full-force for the final two seasons. After all, he was a key member of the Miami-Dade Crime Lab, so the show wouldn't have been the same without him. Still, this status didn't protect him from semi-frequent personal tragedy. Arguably the worst instance of this came in Season 4 when his sister and Horatio's wife, Marisol Delektorsky-Caine (Alana de la Garza), met her unexpected end.
The episode "Rampage" saw Horatio, Delko, and the rest of their team continue their brewing rivalry with the Mala Noche gang. Sadly for the former, the situation took a devastating turn when Marisol suffered a fatal gunshot wound courtesy of Mala Noche member Memmo Fierro (Robert LaSardo). Even though she shared in a rocky relationship with her brother (and was far from a unanimous favorite with "CSI: Miami" fans), next to nothing can compare to losing a loved one. Not to mention, it happened predominantly as a consequence of his and Horatio's jobs, adding guilt to their grief.
Horatio and Delko later brought Fierro and his boss, Antonio Riaz (Vincent Laresca), to justice, somewhat avenging Marisol's murder. Nevertheless, they couldn't do anything to bring her back or change what happened, and that's a kind of heartbreak that never fully heals.