Chewbacca Shows Up In Han Solo Set Photo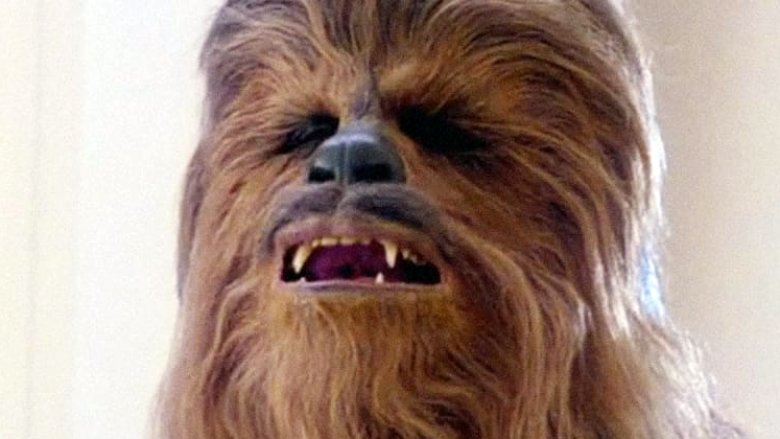 Woody Harrelson, Donald Glover, and Emilia Clarke aren't the biggest stars on the set of the Han Solo prequel. Well, they aren't literally the biggest stars.
Director Ron Howard tweeted a photo from behind the scenes of the upcoming flick starring Alden Ehrenreich as a young version of the iconic Star Wars character, and it features perhaps our best look yet at Chewbacca (played by Joonas Suotamo). In the pic (below), Chewie checks out some footage on a monitor.
#Chewie checking the shot. #UntitledHanSoloMovie pic.twitter.com/Ia3ZT5Bv5h

— Ron Howard (@RealRonHoward) July 17, 2017
But if you look closely, you can also catch a glimpse of the scene that Chewbacca just shot. It looks to show Chewie in an emotional moment with another Wookiee. Since Han Solo will tell the origin story of Harrison Ford's Star Wars character, it only makes sense that we might learn a little bit more about how Chewie came into the mix. In Star Wars canon, including the novel Aftermath: Life Debt, it's revealed that Chewie left loved ones behind as the Empire took over his home planet of Kashyyyk. 
Production on the anthology flick seems to be moving right along now that Howard has stepped in for original directors Phil Lord and Christopher Miller. If you missed all that drama, find out what really happened behind the scenes.
The movie is expected to arrive May 25, 2018. In the meantime, take a look at what we hope to see in it.