The Boys Season 2 Plot Line That Left Fans Disappointed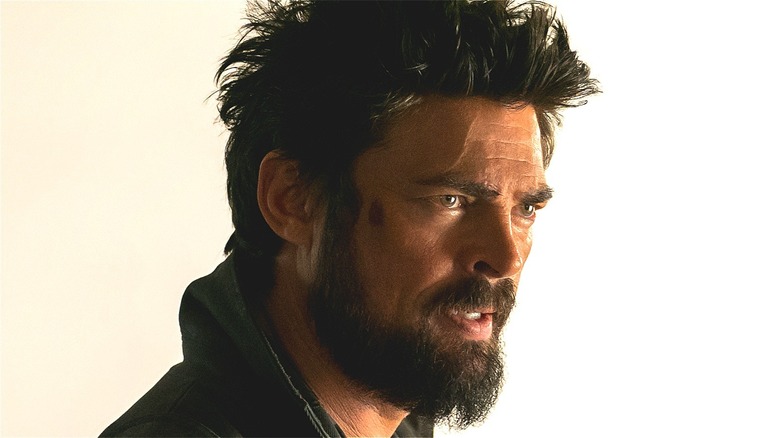 Panagiotis Pantazidis/Amazon Studios
Amazon Studios' superhero satire series "The Boys" is a thrill for fans of action, adventure, and an awful lot of curse words. The show gives viewers a peek behind the curtain to see that their favorite costumed do-gooders are just as flawed as any non-powered normal person — and in the case of the twisted Superman send-up Homelander (Antony Starr), they're actually a lot worse. After all, we're pretty sure the average human wouldn't abandon an entire plane full of people to their deaths or fall in love with and commit murder with a Nazi like Stormfront (Aya Cash). Fortunately for the citizens in the universe of "The Boys," they've got the titular group, ready and able to expose the Supes for their sordid deeds and take them to task for their failures. Led by Billy Butcher (Karl Urban), Hughie (Jack Quaid), Frenchie (Tomer Capon), Mother's Milk (Laz Alonso), and Kimiko a.k.a. the Female (Karen Fukuhara) wage a shadow war against The Seven, a corporate-sponsored team of the greatest superheroes in the world — at least that's the image they painfully try to curate and maintain for the public. 
In reality, The Deep (Chace Crawford) is a sexual predator, Queen Maeve (Dominique McElligott) is a jaded alcoholic who's complicit in many of Homelander's misdeeds, A-Train (Jessie T. Usher) is an apathetic junkie who uses performance-enhancing drugs, and Translucent (Alex Hassell) is a voyeuristic pervert who walks around naked most of the time. But there's a traitor in The Seven: Annie January, a.k.a. Starlight (Erin Moriarty), is Hughie's girlfriend. Disillusioned by the depravity she witnesses, she feeds the Boys info and helps them out however she can. 
"The Boys" has been a hit with critics, earning the show an average critics score of 91% on Rotten Tomatoes. Some fans, however, aren't thrilled with how a certain plot line played out in the second season.
Fans were disappointed Billy Butcher didn't keep his promise to Becca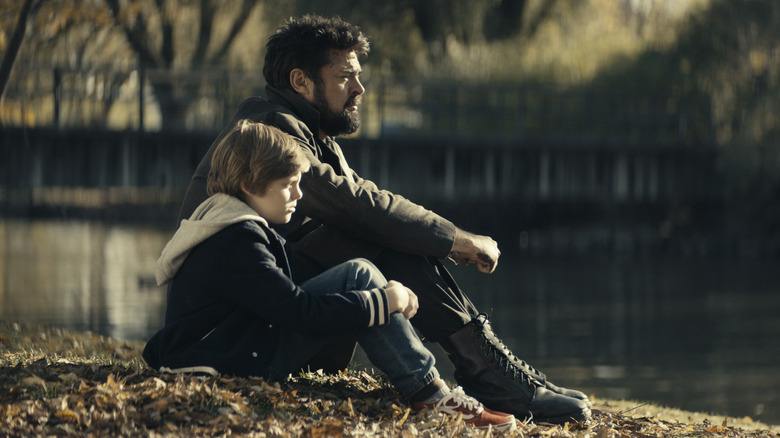 Amazon Studios
Toward the end of "The Boys" Season 2, Billy Butcher was trying to get his wife, Becca (Shantel VanSanten), away from the Vought International-run existence she's lived since she became pregnant with Homelander's son following a seeming sexual assault. She's basically in prison and Butcher is set on breaking her out — though he's trying to do so without having to bring her son, Ryan (Cameron Crovetti), along for the ride. Though he's innocent, Ryan has inherited his father's powers and serves as a living reminder of what Homelander did to Becca, ultimately leading to her being taken away from him. Becca makes Butcher promise to look after Ryan after a mishap with the boy's powers leaves her mortally wounded, but he instead gives the boy to his former mentor, Grace Mallory (Laila Robins).
In an exchange on Reddit, fans of "The Boys" discussed their thoughts on the series sophomore season, with user kittentarentino's top level comment expressing their dismay at how Ryan's custody played out. "I'm a little bummed [Butcher] didn't get stuck with the kid in the end," they said, adding that it went against Becca's wishes. "The depressing irony of him trying to find ways to get rid of him to be with her, only to have her gone and be stuck with him felt kind of earned." User overtlyanxiousguy agreed, but pointed out that Butcher likely felt that Ryan would be safer that way. That particular bit of fan canon may be true, but user BuckKnuckleBill questioned whether Ryan would actually be safer in government care. "Especially with Mallory being connected to head burster Vic, she can discover the location more than likely," they said, citing Season 2 antagonist Victoria Neuman (Claudia Doumit).
Fans will find out what becomes of Ryan when "The Boys" Season 3 is released.