The Real Reason American Rust Is Shot In Pennyslvania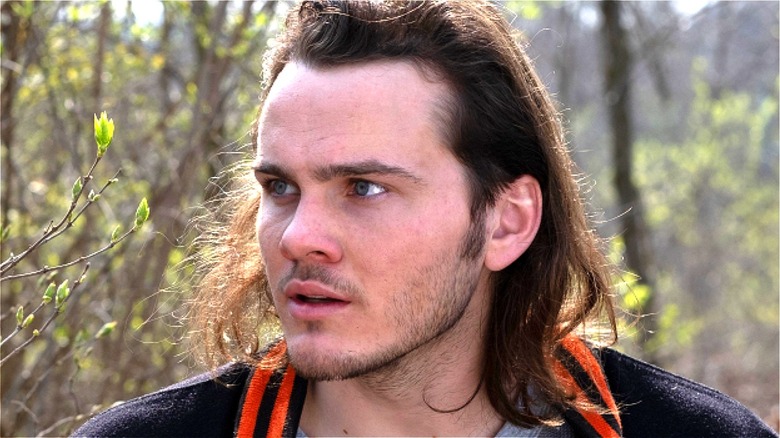 Dennis Mong/SHOWTIME
"American Rust" is the recently canceled Showtime series that stars Jeff Daniels as Del Harris, a small-town sheriff in Western Pennsylvania. The story begins when Billy (Alex Neustaedter), the son of a woman Del is in love with, Grace (Maura Tierney) is accused of murder, forcing Del to investigate a criminal conspiracy involving his very own department.
Although the show didn't manage to find a big audience, it still connected with viewers who enjoy more "authentic" cop shows than what you might see on network TV. Like HBO's "Mare of Eastown," "American Rust" takes place in small-town America, specifically the fictional small Western Pennsylvania town of Buell, one that's been hit hard by the decline of industry and manufacturing.
Rather than try to fake a Western Pennsylvania small town, the show's producers opted to film in several locations in the Pittsburgh area – but there are several reasons why "American Rust" was filmed there.
On American Rust, the location is as much a part of the cast as the characters are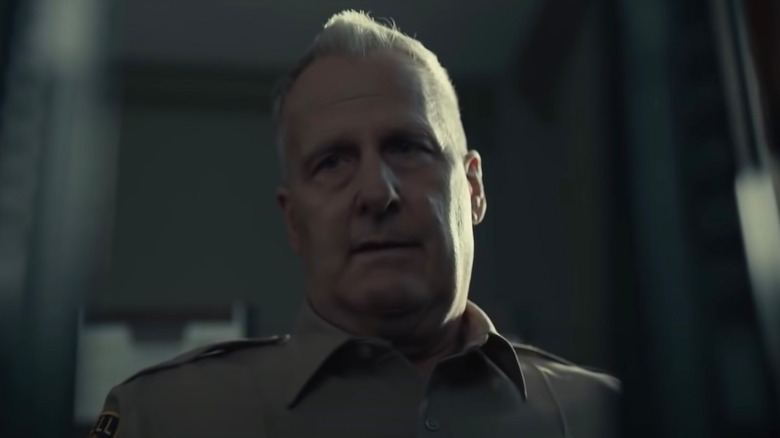 Showtime
For starters, it definitely helped that "American Rust" received a Film Tax Credit from the Pittsburgh Film Office (via WTAE). Movies and TV shows often locate their productions in cities and states that can give them a better deal on taxes than Los Angeles, and "American Rust" was no different.
The Pittsburgh area was also a fit for artistic reasons. "The land is as much a character as any of us," Jeff Daniels told the Pittsburgh Tribune-Review. "You can't build those sets. They're unique to that corner of the country, so it was really important that we got in and shot all the hollers and all the towns that had been abandoned and the good people that were still there that just come on bad luck and bad times and were trying to fight their way towards decency. That's a lot of what the show is about: Good people trying to survive."
Finally, people involved in the production had ties to the area. Former Showtime executive David Nevins' family hails from nearby Kittaning. Daniels comes from Michigan, but he finds a lot of similarities between Pittsburgh and Detroit.
In the end, the decision to film in Pittsburgh lended "American Rust" a unique feel that it wouldn't have been able to achieve if it had filmed somewhere else.