Martin Landau, Star Of Ed Wood, Dies At 89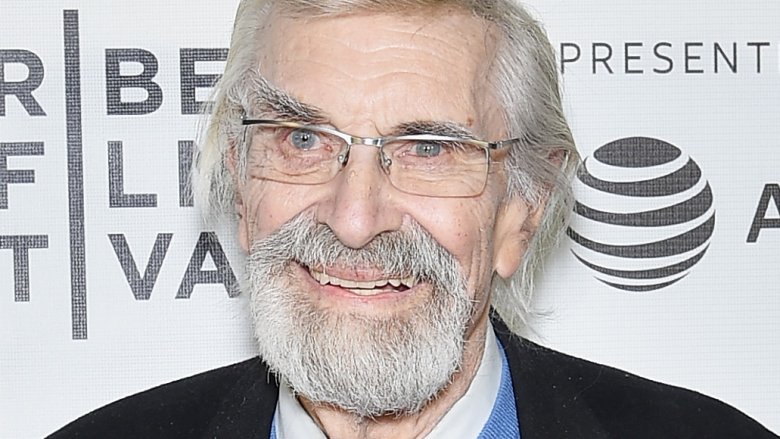 Getty Images
Actor Martin Landau has died at the age of 89, The Hollywood Reporter announces. 
Landau's representative confirmed to the outlet that he died Saturday, July 15 of "unexpected complications" following a short stay at the Ronald Reagan UCLA Medical Center.
Born in Brooklyn on June 20, 1928, Landau's first career was as a cartoonist for the New York Daily News. At the age of 22, Landau left the press to pursue acting. 
"It was an impulsive move on my part to do that," Landau said in 2013 (via THR). "To become an actor was a dream I must've had so deeply and so strongly because I left a lucrative, well-paying job that I could do well to become an unemployed actor. It's crazy if you think about it. To this day, I can still hear my mother's voice saying, 'You did what?!'"
Landau's acting dreams came true in 1955 when he auditioned for Lee Strasberg and was accepted into the Actors Studio. He found success on the stage in productions of Goat Song, Stalag 17, and First Love. Alfred Hitchcock saw Landau's performance in Middle of the Night, and later cast him as the killer in North by Northwest. 
Landau's most dazzling performance was as Bela Lugosi in the Tim Burton-directed pic Ed Wood, the role that landed him an Oscar win. 
Following his departure from CBS' Mission: Impossible show in 1969, Landau found his acting footing again when he played Abe Karatz in Francis Ford Coppola's 1988 film Tucker: The Man and His Dream. Landau starred alongside Jeff Bridges, who played his character's business partner, Preston Tucker. As Karatz, Landau received a best supporting actor nomination.
His filmography also includes Crimes and Misdemeanors, Space: 1999, Cleopatra, The Greatest Story Ever Told, The Hallelujah Trail, and Nevada Smith. Landau could have landed another major role in an illustrious series, Star Trek, but he ultimately said no.
"I turned down Star Trek. It would've been torturous," Landau revealed in 2011 (via THR). "I would've probably died playing that role. I mean, even the thought of it now upsets me. It was the antithesis of why I became an actor. I mean, to play a character that Lenny (Nimoy) was better suited for, frankly, a guy who speaks in a monotone who never gets excited, never has any guilt, never has any fear or was affected on a visceral level. Who wants to do that?"
In the last two decades, Landau starred in Sleepy Hollow, Frankenweenie, The X-Files: Fight the Future, Rounders, Edtv, The Majestic, Lovely, Still, and Mysteria. His most recent appearances have been in Without a Trace, Entourage, Remember, The Last Poker Game, and a Lifetime biopic about sex symbol Anna Nicole Smith. 
A documentary about Landau's life, entitled An Actor's Actor: The Life of Martin Landau, is currently in the works. 
Landau is survived by daughters Susie, a writer and producer, and Juliet, an actress and dancer. Survivors also include Landau's sons-in-law Roy and Deverill, sister Elinor, granddaughter Aria, and godson Dylan.