The Detail About Benson's Career That Makes No Sense On Law & Order: SVU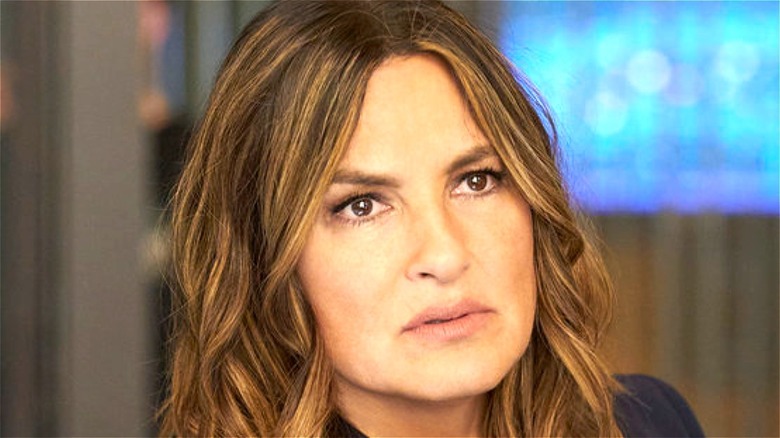 Michael Greenberg/NBC
"Law & Order: Special Victims Unit" is currently in the middle of its 23rd season on NBC. It's been on the air for so long that it's already been four years since it officially became the longest-running primetime drama in TV history (via The AV Club).
There are plenty of reasons why "Law & Order: SVU" is so popular, from the compelling subject matter often based on real-life crimes to the impeccable plotting and story structure. One of the main reasons, however, is the dynamic between the two main characters, Detectives Olivia Benson (Mariska Hargitay) and Elliot Stabler (Christopher Meloni). No matter what else is going on, fans can always count on Benson and Stabler to be professional, empathetic, and darn good at their jobs. It's easy to root for them.
That being said, "SVU" isn't the type of show that hides Easter eggs in the smallest details, hoping that fans will notice and draw conclusions. Eagle-eyed viewers might have noticed a discrepancy in Benson's backstory early in the show's run. Here's why it happened — and no, there's no deeper meaning. 
Can you pay too much attention to Law & Order: SVU? One writer thinks so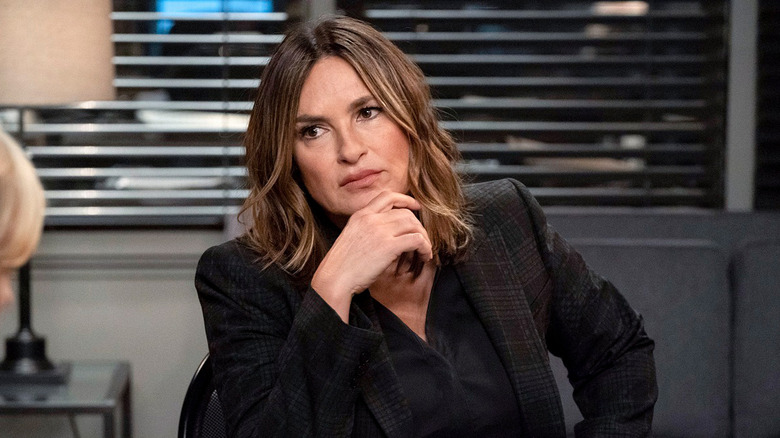 NBC
In the "SVU" Season 3 episode titled "Wrath," which aired in 2001, the story involved a convict who's released from jail seven years after Benson's investigation put him away – wrongfully, it turns out.
That contradicts what the show had established about Benson. In Season 1, Benson was presented as a new member of the team, and she and Stabler had to figure out their working dynamic. But based on "Wrath's" backstory, by the time Season 1 took place, Benson would have already been a member of the "SVU" for several years.
Season 3 writer Judith McCreary, who has a co-writing credit on "Wrath," admitted to the contradiction and explained why it happened in the book "Law & Order: Special Victims Unit Unofficial Companion."
"I played it that [Benson] was in the SVU [when the initial crime in 'Wrath' occurred] so that in Season 3 she had been a sex crimes detective for seven years," McCreary admitted. "If other writers aren't paying attention [to the canonical history I established], then it says more about them than it does me."
McCreary continued: "I'm sure some of the audience pays attention to those details in an anal way, but we're more interested in the undercurrents and personalities clashing in the workplace."
So there you have it: "SVU" doesn't let canon get in the way of a good story if it doesn't have to.