First Avengers: Infinity War Trailer Gets Standing Ovation At D23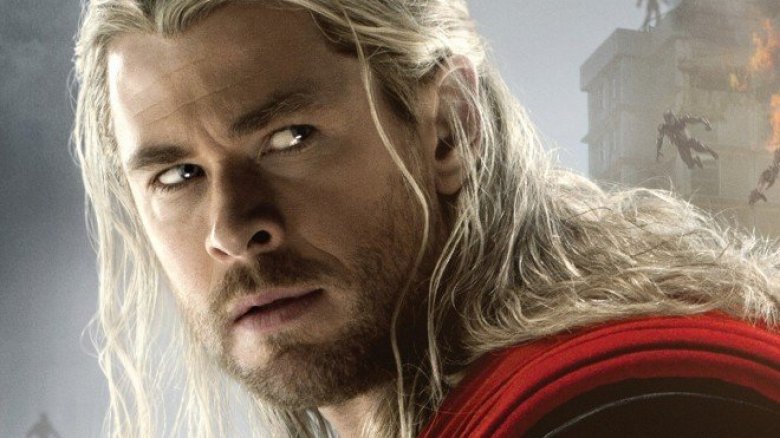 When the Avengers assemble, the crowd goes wild.
At least that was the case at Disney's D23 Expo in Anaheim on Saturday, during which Marvel unveiled the first look at Avengers: Infinity War in a trailer that brought the audience to their feet (via The Hollywood Reporter). 
Marvel head Kevin Feige took the stage to unveil the clip, but he wasn't alone in his efforts. To help him usher in the dazzling footage, he was joined by a litany of Marvel Cinematic Universe icons: Robert Downey Jr. (Tony Stark/Iron Man), Josh Brolin (Thanos), Tom Holland (the newest Peter Parker/Spider-Man), Benedict Cumberbatch (Doctor Strange), Chadwick Boseman (T'Challa/Black Panther), Chris Hemsworth (Thor), Mark Ruffalo (Bruce Banner/Hulk, Paul Bettany (J.A.R.V.I.S. and the Vision), Elizabeth Olsen (Scarlet Witch), Pom Klementieff (Mantis), Karen Gillan (Nebula), Dave Bautista (Drax the Destroyer), Don Cheadle (James Rhodes/War Machine), Sebastian Stan (Bucky Barnes/Winter Soldier), and Anthony Mackie (Sam Wilson/Falcon). 
The trailer, which was screened exclusively for D23 attendees and is currently unavailable online, starts off strong: the Guardians of the Galaxy are aboard their ship, flying through a particularly creepy part of space. Star-Lord (Chris Pratt) advises that the rest of the galaxy-savers should don their "mean faces" in case things get dangerous—a suggestion that proves useful when a body hits the spaceship. But it's not just any random human that makes contact: it's an unconscious Thor (Hemsworth), still in the gladiator attire he wears in Thor: Ragnarok. 
Quickly, the Guardians pull Thor into the ship, where Mantis (Klementieff) wakes him up. Clearly shaken up by his experience, Thor takes a look at Star-Lord and asks, "Who the h— are you guys?" 
The next scene takes us to a war-ravaged Earth. Death and destruction are around every corner, all because Loki (Tom Hiddleston) got his hands on the Tesseract, the Infinity Stone he messed around with in Avengers. In the Big Apple, Peter Parker (Holland) sits on a school bus when his Spidey sense suddenly begins to tingle. 
Those in attendance state that the trailer is "wild," jam-packed with amazing moments. A few include a rebooted Spider-Man suit that appears to be one from the Spider-Man 2099 comics, a newly bearded Captain America, and a Doctor Strange/Guardians/Iron Man fighting trifecta. Oh yeah, and Thanos is wearing the Infinity Gauntlet and is seen ripping a moon apart and battling the Avengers on a strange planet. 
Avengers: Infinity War is set for release on May 4, 2018. As we wait patiently until then, or at least try to, take a look at all the superheroes appearing in the upcoming movie.