Woody Harrelson Reveals His Favorite Thing About War For The Planet Of The Apes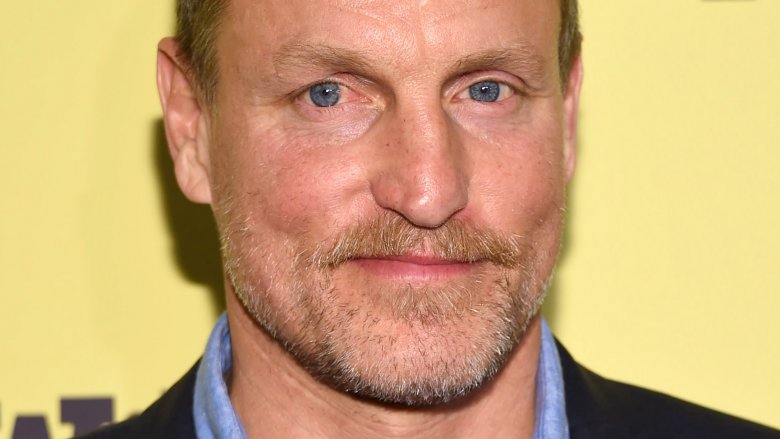 Getty Images
War for the Planet of the Apes actor Woody Harrelson sat down with Screen Rant to chat about all things man-versus-ape and what it's like to film alongside motion-capture actors. More than that, the actor revealed his favorite part of the movie as a whole: how intense it is.
In War for the Planet of the Apes, Harrelson plays the Colonel, an iron-fisted, stern-faced soldier who leads the paramilitary organization known as Alpha-Omega. Obsessed with killing of Caesar (Andy Serkis) and his tribe of apes, the Colonel aims to protect the humans' role as the world's dominant species, a desire that pits the two against one another in massive fight that will determine the fate of their species and the entire planet. 
By that description alone, it's easy to see that the film is a nail-biter. And that's what Harrelson loves most about War for the Planet of the Apes. "[The movie is] very high stakes. It's pitting the humans against the apes, represented by Caesar, represented by the Colonel. The stakes couldn't be higher because of the survival of either species," Harrelson said before discussing the smaller storylines within the film. "Inside of that there [are] all these amazing little subplots going on and I love it."
Harrelson also mentioned the emotion in War for the Planet of the Apes, which he thinks is "really cool." "Is there another movie where you come to care about an ape so much that people cry when they're watching this film? It's great," said Harrelson. 
Despite the Colonel being the token bad guy in the film, Harrelson believes there's still something positive about his character. When asked about the Colonel's motivations and behaviors, the actor stated, "Well, you know I have to look at it from the character's perspective, so I'd look at it as if he's doing everything in his power to eliminate apes but because he's trying to save humanity."
The third installment in 20th Century Fox's sci-fi film franchise, War for the Planet of the Apes stars Steve Zahn as Bad Ape, Karin Konoval as Maurice, Terry Notary as Rocket, Ty Olsson as Red, Judy Greer as Cornelia, Amiah Miller as Nova, Gabriel Chavarria as Preacher, and Chad Rook as Boyle. 
War for the Planet of the Apes was just released in theaters today, July 14. If you've already seen it yourself, find out what really happened at the end of the film.