Who Plays Erica In Pam & Tommy?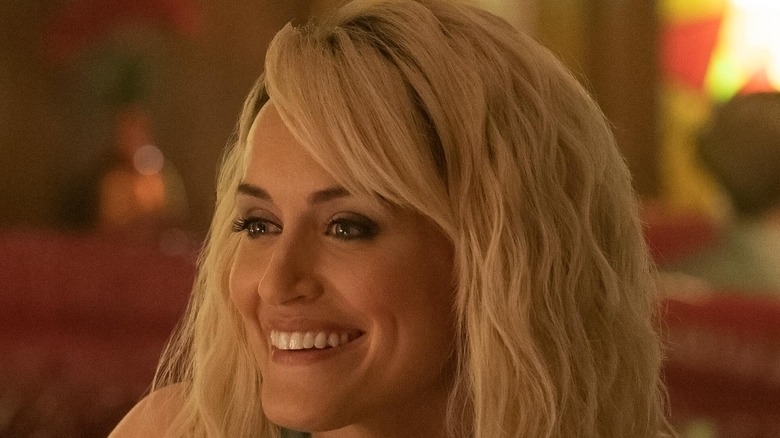 Erin Simkin/Hulu
In promotional material, Hulu bills "Pam & Tommy" as "the greatest love story ever sold." The eight-part miniseries follows the real-life relationship between "Baywatch" star Pamela Anderson (Lily James) and Mötley Crüe drummer Tommy Lee (Sebastian Stan), the unwilling stars of one of the most infamous films of all time. Though the two are probably most well-known for their respective work in television and music, they are also widely regarded as the reluctant pioneers of the celebrity sex tape. 
Though plenty have likely seen the tape in the years since, many may not know the story behind its theft and subsequent wide release. In 1995, Rand Gauthier (Seth Rogen), a disgruntled former contractor who worked for the couple, stole the home video from the couple's safe and leaked it onto the internet. In addition to covering the courtship, marriage, and eventual divorce between Anderson and Lee, "Pam & Tommy" also digs into the much lesser-known story of Gauthier's personal life, including his own failed marriage to pornstar Erica Gauthier (née Boyer).
So, who is the actress playing the role of Erica?
Taylor Schilling plays Erica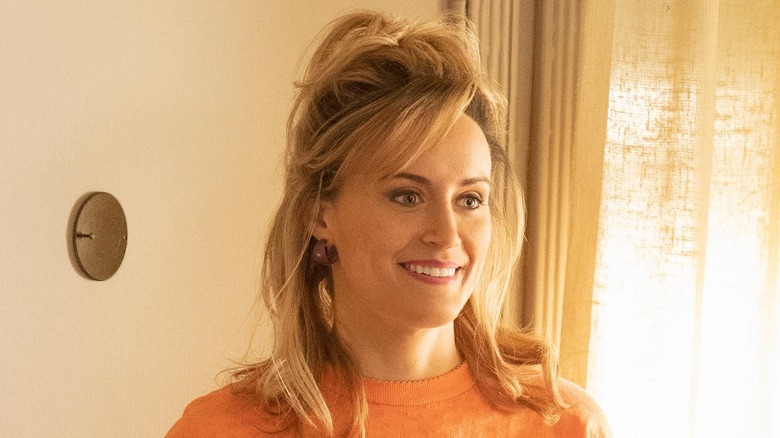 Kelsey McNeal/Hulu
"Orange is the New Black" actress Taylor Schilling plays Erica in "Pam & Tommy." Schilling was first announced as a series regular cast member back in April 2021, sometime after Hulu first announced James and Stan's roles (via Deadline). Schilling is best known for her central role in Netflix's "Orange is the New Black," on which she appeared in every episode. Schilling has worked on a variety of film and television productions over the course of the last 15 years of her career.
According to IMDb, Schilling made her first on-screen appearance in a 2007 film called "Dark Matter." In the years since, Schilling has worked on a total of 18 other projects. Her second role was as the lead actress in the short-lived NBC series "Mercy," in which she portrayed Veronica Callahan, a woman who returns home from a deployment to Iraq and begins work as a nurse at a hospital in Jersey City, New Jersey. Schilling starred in the series alongside Michelle Trachtenberg and Jaime Lee Kirchner (via IMDb). 
Schilling's notable film roles include appearances in 2012's "The Lucky One," 2012's "Argo," 2013's "Stay," 2015's "The Overnight," and 2019's "The Prodigy." Schilling also starred in Robert and Michelle King's "The Bite," a 2021 miniseries about a fictionalized strain of COVID-19 (via IMDb).