The Highest-Grossing Video Game Adaptation Of All Time Isn't What You'd Think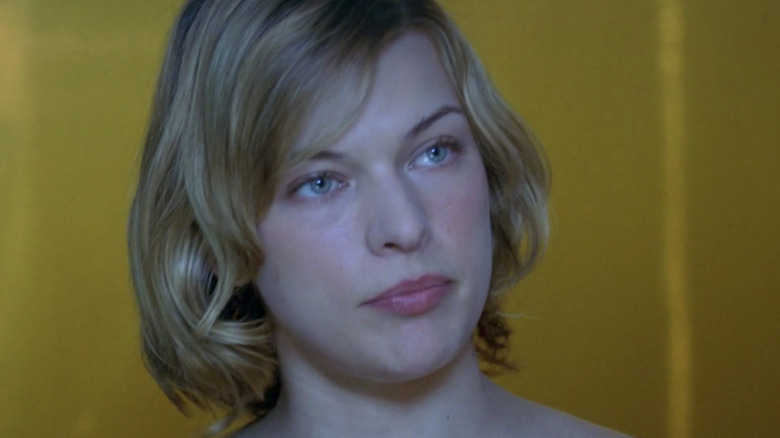 Constantin Film/Columbia TriStar Home Entertainment
Video game adaptations films have a long and winding history full of pleasant surprises and total let-downs. The first-ever video game adaptation was 1993's "Super Mario Bros." starring Bob Hoskins and John Leguizamo. Following that, film adaptations of popular video games started to catch on, with entries like "Street Fighter," "Mortal Kombat," and "Lara Croft: Tomb Raider" hitting theaters over the next decade or so.
It wasn't until 2002 that viewers got the first full-blown video game adaptation franchise of films. To be fair, "Mortal Kombat" did have a 1997 sequel, but it wasn't until "Resident Evil," which went on to have five sequels that spanned 14 years, that the video game movie adaptation category really exploded. This particular franchise is still going strong, with a reboot — "Resident Evil: Welcome to Raccoon City" — coming out in November 2021.
Some of these movies have maybe not aged well, but their presence has opened the door for more adaptations, such as "Doom," "Silent Hill," and "Need For Speed." In recent years, some video adaptations have proven themselves to be box office smashes, like 2019's "Detective Pikachu," which earned well over its budget (per Box Office Mojo). What might come as a shock to fans of video games and films alike is which video game adaptation holds the title as the highest-grossing of all time.
Warcraft is the highest-grossing video game adaptation to date
Based on the popular video game series "World of Warcraft," 2016's "Warcraft" is the highest-grossing video game adaptation of all time. Well, so far, anyway. Per Box Office Mojo, the film brought in a domestic gross of around $47 million, but a whopping $439 million worldwide. This might come as a shock with the recent successes of "Detective Pikachu" and "Sonic The Hedgehog," as well as the long-standing "Resident Evil" series, but "Warcraft" claims the throne, and box office site The Numbers confirms it.
Blizzard's "World of Warcraft" was released in 2004 (almost two decades ago), so, in that time, the franchise has been able to build a strong and dedicated fan base which was probably a factor that led to the film's success at the box office. "Warcraft" follows a group of Orcs who travel to the world of Azeroth after their home has become inhabitable. The residents of Azeroth fight back against the Orcs, which brings forth war. However, a group of humans aligned with an Orc warrior named Durotan (Toby Kebbell) plans to overthrow the Orc leader Gul'Dan (Daniel Wu) to bring the combat to an end.
The film was met with varying degrees of reception, with critics seemingly hating it per its 28% score on Rotten Tomatoes. It looks like there's a divide in reception; it got a 76% score from audiences. Regardless of reviews, the film still managed to nab the highest-grossing spot and hasn't budged from there in seven years. Who knows when (or if) a new contender will come in to snatch the crown.