The Vampire Diaries Scene Candice King Hated Filming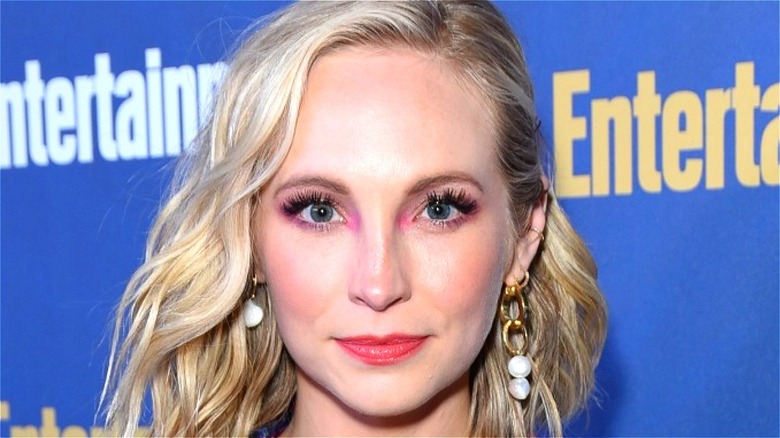 Presley Ann/Getty Images
In eight seasons of television, "The Vampire Diaries" has had its highs and lows. Death, magic, and love have always been in the mythology of the series, as Elena (Nina Dobrev) tries to decide between the two Salvatore brothers. There are many things that fans may have forgotten happened in "The Vampire Diaries," but Caroline Forbes (Candice King) should not be one of them. First appearing as Elena's neurotic and insecure friend, Caroline grew to have one of the best arcs in the series. While Elena's only change throughout the series was falling in love with two different vampires, Caroline went from human to vampire; self-loathing to one of the most confident characters.
There were many aspirational aspects to Caroline's character, and while King would love to reprise her role in "The Vampire Diaries" spin-off "Legacies," there are some things that the actor did not appreciate about her tenure on the show. There was one scene in particular that King struggled with.
Candice King hated crying on screen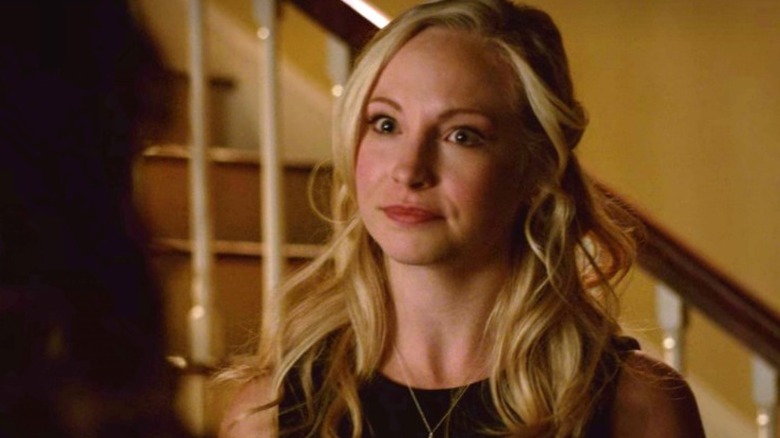 The CW
Caroline had many emotional scenes in the span of "The Vampire Diaries." Her human died, her heart was broken, and she even was the surrogate mother to mystical Gemini twins. But one of the hardest scenes King had to film came after the death of Caroline's mother, Sheriff Liz Forbes (Marguerite MacIntyre). 
"I really don't like crying on screen. I really don't like it. The whole thing stresses me out. I won't sleep for a week if I know I have to cry. Even to this day I just don't like it," King confessed in an interview with Tommy DiDario. In the wake of Liz's death, King was informed by showrunner Julie Plec that Caroline would have to break down emotionally due to the grief over the loss of her mother.
King stated that physically crying is "out of her comfort zone." Unfortunately for King, these emotional scenes are common. "The Vampire Diaries" deals with tangible emotions such as love, life, and death. Caroline and Liz had a rocky start to their relationship but eventually became extremely close. Liz comes to terms with Caroline's vampirism, and she serves as a connection to her humanity. The loss of Liz on the show was devastating to viewers when the time came to say goodbye to the character.