The NCIS Character You Forgot Community's Jim Rash Played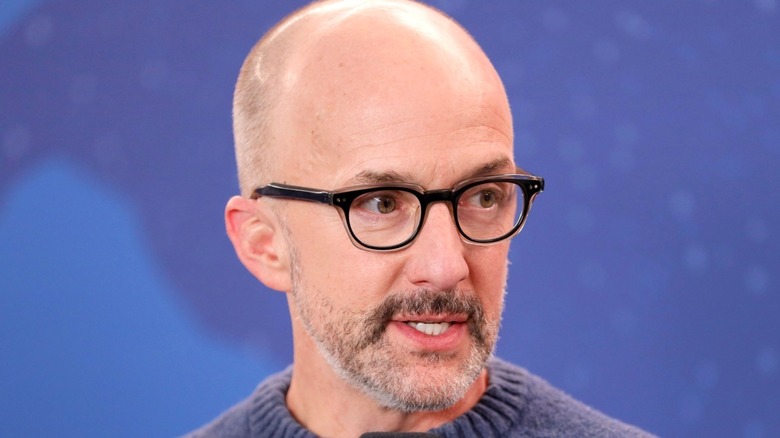 Rich Polk/Getty
Jim Rash's memorable work as Dean Craig Pelton on the NBC sitcom "Community" has made him a popular figure with fans of the show. Pelton's fun-loving attitude and tendency toward spurts of outrageous behavior have even resulted in him becoming the face of a popular meme (per KnowYourMeme). Even after "Community" was canceled by NBC, revived by Yahoo!, and canceled again in the 2010s, viewers still look back fondly at his character's shenanigans and unique approach to life. 
Even though Dean Pelton will likely always be a role that comes to mind first when "Community" fans think about Rash, the actor has had a prolific and varied career (did you know he's an Oscar-winner for co-writing Alexander Payne's 2011 movie "The Descendants"?). Before he was on "Community," Rash even put in an appearance on CBS' storied action-drama series "NCIS." His role on the show might surprise you since it's somewhat divorced from the comedic work he did on "Community." But the actor is quite recognizable in the part, though he is clearly a bit younger than he was when he first stepped into Dean Pelton's high heels. Who did Jim Rash play on "NCIS"?
Jim Rash played a doctor on a Season 1 episode of NCIS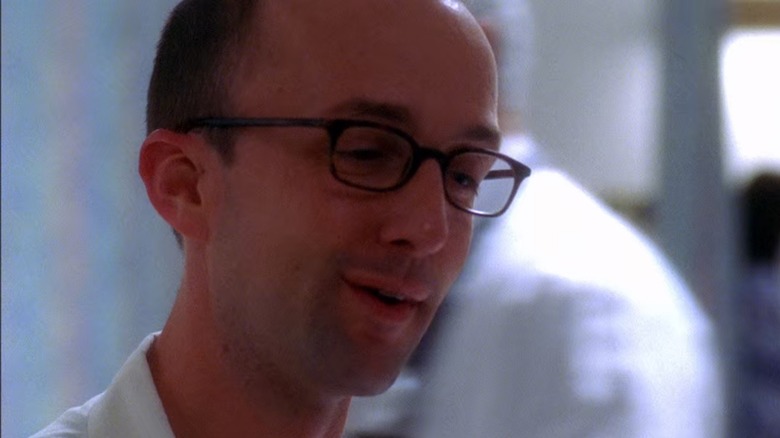 CBS
That's Jim Rash in Episode 10 of Season 1 of "NCIS," which is titled "Left for Dead" (via IMDb). He plays Dr. Joel Sanderson, who works at Georgetown University Hospital and is in charge of a woman (Sherilyn Fenn) who shocks visitors of Rock Creek Park by bursting free from a shallow grave. While otherwise amnesiac and unable to remember her own name, she declares that she knows someone has planted a bomb on a navy boat, jeopardizing a number of lives. It's up to Caitlin Todd (Sasha Alexander) to crack the case and keep the Jane Doe safe until she remembers who she is. The team races to figure out if Jane Doe's information is truthful or a result of her trauma.
Dr. Sanderson is the one who fills Kate in on the Jane Doe's condition. In the middle of doing so, he begins to tell a convoluted story about Jungian philosophy and his vacation to Africa, which inspires her to ask him if he's related to Dr. Mallard (David McCallum), who is prone to similar rhetorical diversions. So, even though this mostly straightforward guest-star role is a far cry from his wild days as Dean Pelton, we still get a glimmer of what Rash could do in his performance.