First Photo From Steven Spielberg's Ready Player One Revealed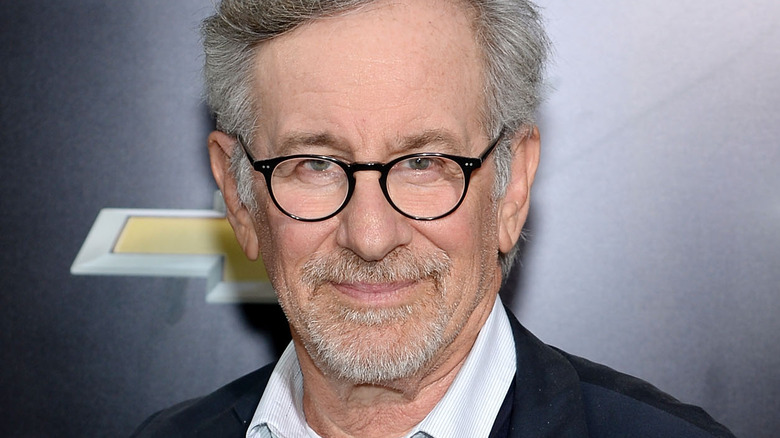 Getty Images
In the future of Steven Spielberg's upcoming Ready Player One, the '80s are the golden age. And the first official image from the flick reveals a ton of easter eggs if you know where to look.
Entertainment Weekly unveiled the first look (below), which features X-Men: Apocalypse star Tye Sheridan as Wade Watts (otherwise known as Parzival) using his VR visor and haptic gloves to immerse himself in the OASIS, a virtual world where movies, cartoons, comic books, and TV shows from the '80s make life in dystopic 2045 a little less depressing.
In this version of the future, most people don't have enough money to survive and their only escape is through a VR simulation created by James Halliday (Mark Rylance), who recently died but left behind a final game with a very real prize. Whoever solves the series of pop-culture quests will win the OASIS and its parent company Gregarious Games. If the VR world is taken over by the corporate IOI organization, OASIS will be locked away forever.
The movie is based on the book by Ernest Cline, who said that he never would've become a writer "if I hadn't grown up on a steady diet of Steven Spielberg movie." So it's especially fitting that Spielberg signed on for the movie adaptation. "His work directly influenced the narrative and the way that I told the story," Cline said. "So to have him directing, it's too perfect to even be possible. And somehow, it's happened."
However, Spielberg won't include references to his own work in the movie (aside from the time-traveling Delorean from Back to the Future, which he executive produced).
The image is of Wade's "hideout," an old van where he stores his most treasured possessions. On the left, there's a cover of Wired featuring Rylance as Halliday. On the right, there's a blue lunchbox featuring He-Man and the Masters of the Universe and small stickers of Garfield and Garbage Pail Kids.
Ready Player One also stars Olivia Cooke as Art3mis, Lena Waithe as Aech, Deadpool's T.J. Miller as I-R0k, and Rogue One's Ben Mendelsohn as Nolan Sorrento.
The movie will arrive in theaters March 30, 2018. In the meantime, take a look at more movies that will blow everyone away that year.