Kristen Bell, Kelsey Grammer To Star In Netflix Comedy Like Father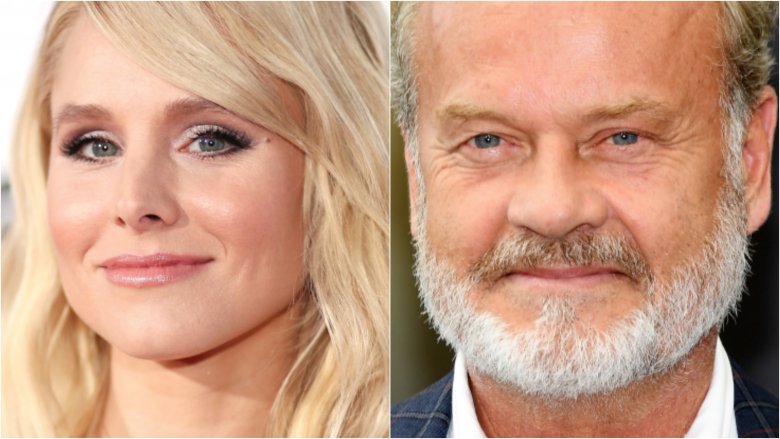 Getty Images
Veronica Mars star Kristen Bell and the man everyone knows from his work on Fraiser Kelsey Grammer are joining forces to star in a new Netflix comedy. 
The Hollywood Reporter announces that Bell and Grammer have been cast in Like Father, a chuckle-inducing feature film that marks the directorial debut of Lauren Miller Rogen, funnyman Seth Rogen's wife. The pair will play the father-daughter duo at the heart of the movie's story. 
In addition to directing, Miller Rogen has written the script for the film, which focuses on a type-A woman who's left at the altar by her would-be husband. Still reeling from the breakup of epic proportions that Bell's character faces, she hops aboard her honeymoon cruise with someone she'd never expect to see: her workaholic father, who ditched family life and left her and her mother in order to keep his blossoming career on the up-and-up.
Audiences may recognize Miller Rogen from co-writing and starring in the indie comedy For a Good Time Call, in which she played Lauren Powell.
Like Father, described as a "low-budget comedy," is set to begin filming this August in New York. The minds behind the film are reportedly eyeing an on-location shoot in the Caribbean. Anders Bard (I Love You, Man), Amanda Bowers (Manglehorn), and Molly Conners (Birdman) will join Miller Rogen to produce. 
Fans can catch Bell on the big screen this November in A Bad Moms Christmas, the follow-up to STX Entertainment's comedy Bad Moms. Grammer, who recently starred in Neighbors 2: Sorority Rising as the father of Chloe Grace Moretz's character, stars in the Amazon television series The Last Tycoon. The series is set to start streaming on July 28.
While we wait to learn more about Like Father, take a look at the best movies currently available on Netflix.