Are LaRoyce Hawkins And Patrick John Flueger From Chicago P.D. Friends In Real Life?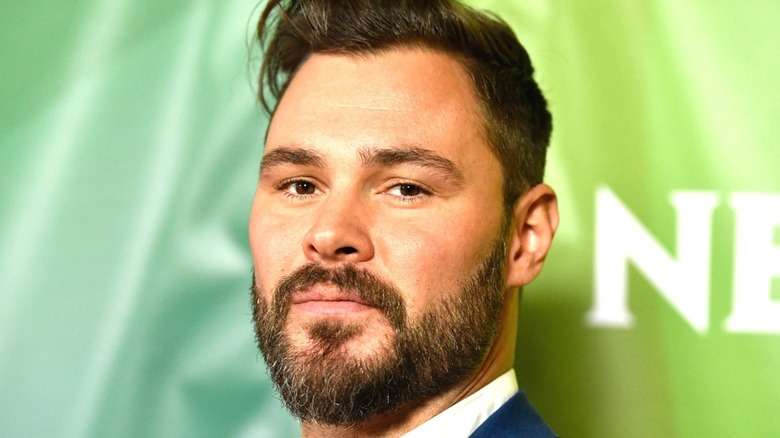 Frazer Harrison/Getty
The team featured on "Chicago P.D." is like a family. The officers at the precinct always have one another's backs, going through the thick and thin of it together. The line-up may have changed ever so slightly over the years, but the actors have demonstrated an amazing sense of chemistry over the years, which really aids in showcasing just how close these officers of the law are. 
Two of the most beloved characters to come out of the series are Officers Adam Ruzek (Patrick John Flueger) and Kevin Atwater (LaRoyce Hawkins). They've been on many cases together, and even when they're not out on the streets taking down criminals, they've helped each other out with the various problems going on in their personal lives. With that kind of connection, it only makes sense to wonder if the two actors are close to real life, and by the looks of social media, they're undoubtedly chummy.
The two actors post about each other frequently on Instagram
Patrick John Flueger certainly isn't shy about letting it known how much he loves his "Chicago P.D." family on Instagram. He's posted numerous photos of him with his castmates over the years, and judging off that criteria alone, it seems like he gets along swimmingly with everyone, especially LaRoyce Hawkins. As evidence, you just need to look at his post of the two together along with the caption, "Besties... #friendship #LuckyMe #WrapParty #WhatsUpThere."
Of course, it's only natural to get close to your costars, especially when you spend so much time in front of the cameras with them. Flueger posted a photo of them together after shooting a segment for "Chicago P.D.'s Public Safety Tips" and one of the two goofing off behind the scenes. But it's not just on set where the gang hangs out. Flueger also uploaded a picture of the team at a Chicago Bulls game, appropriately enough.
It's safe to say the two are good friends in real life, and hopefully, when their time on "Chicago P.D." is over, they'll keep in touch.