The Surprising Reason Christina Ricci Chose To Become An Actor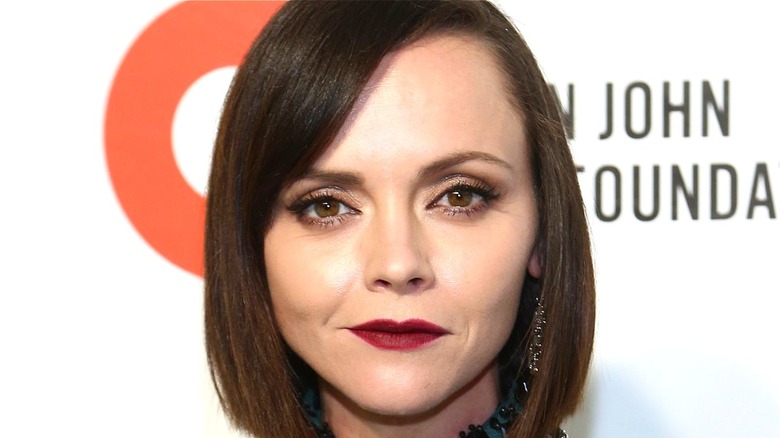 Tommaso Boddi/Getty Images
The first season of Showtime's "Yellowjackets" is officially on the books, and the reviews thus far have been overwhelmingly positive. On Metacritic, the series currently checks in with a critical score of 78%; on Rotten Tomatoes, it continues to roll along at a whopping 100% rating. Although viewers were treated to a myriad of standout performances during Season 1, Christina Ricci's turn as an adult Misty was one that warranted special notice.
In a review for Collider, Carly Lane wrote that Ricci "commits to her character's questionable actions with a twisted glee." Meanwhile, Variety's Caroline Framke added, "As an ever-lonely and calculating Misty, Christina Ricci toes the line of maniacal without crossing over into full camp as could easily be the case."
Longtime fans likely weren't surprised by Ricci's offbeat performance; the actress has been doing her thing since the age of 10 when she burst onto the big-screen scene with hits like "Mermaids" and "The Addams Family," That incredible early success begs the question — how did Ricci get her start in show business at such a young age? While many child actors have taken inspiration from their parents, Ricci revealed that she had a different experience entirely.
Her siblings made it all happen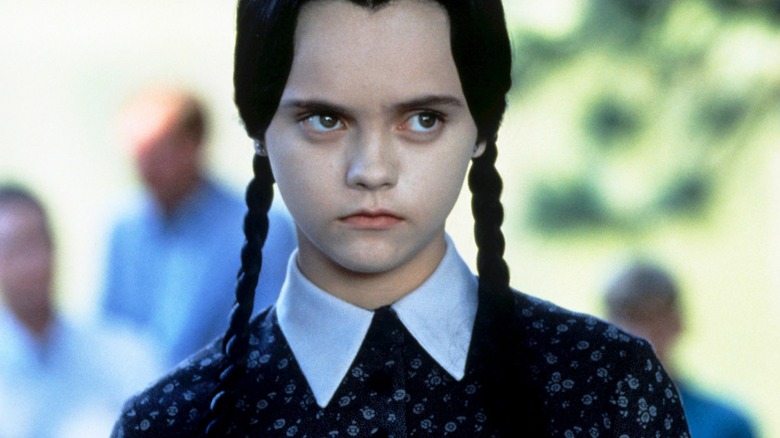 Paramount Pictures
In a piece for Interview Magazine, Ricci had a conversation with Samantha Hanratty, who plays the teenage version of Misty on "Yellowjackets." When the two broached the topic of their early beginnings as thespians, Ricci revealed that her mother actively dissuaded her and her siblings from getting into the business.
"My mother started modeling when she was a teenager for Seventeen Magazine and all those. She had a very negative view of industries like ours because of how she was treated," Ricci said. "I'm the youngest of four, and each of my siblings has been approached to become a child actor. She always said, 'No way.'"
When she started appearing in grade-school productions, the youngest Ricci received similar interest from industry types. As was the case with her older siblings, her mother was stuck on a hard no as far as jumping into acting full-bore was concerned. However, Ricci's siblings subsequently went to bat for her, imploring their mother to reconsider. Meanwhile, the future "Addams Family" star just wanted to make them happy.
"My mom said no, and then my brothers and sisters bullied her into letting me decide," she recalled. "I would have done anything to make my brothers and sisters happy, so I was like 'Sure, it sounds great.'" In the end, Ricci and her mom even found themselves enjoying the acting experience. "We were both like, 'Oh, this is pretty good actually,'" the actress noted.