The Character You Likely Forgot Stranger Things' Sadie Sink Played On Blue Bloods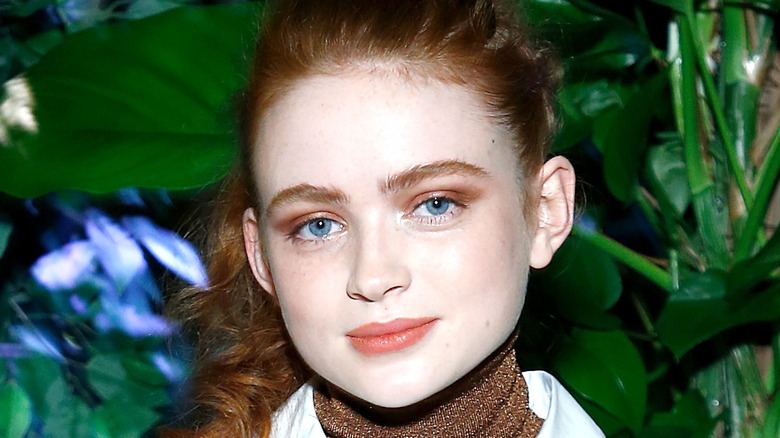 John Lamparski/Getty
From her roles on "Stranger Things" and the "Fear Street" films to her appearance in a Taylor Swift music video, 19-year-old actress Sadie Sink is already a genuine Hollywood star. Fans of "Stranger Things" first met her in Season 2, Episode 1 ("Chapter One: MADMAX") when she was introduced as the mysterious high scorer of a popular arcade game. Sink has since appeared in every subsequent episode of the series and has become a valued member of the cast.
Despite her young age, Sink has been acting on television for quite a few years now. According to IMDb, she made her first on-screen appearance in a 2003 episode of "Tweenies," a children's television series. Ten years later, she booked her first official acting gig on "The Americans," in which she played Lana, a young girl who briefly holds Elizabeth (Keri Russell) at gunpoint.
Sink's third television appearance came in a 2014 episode of the CBS police procedural "Blue Bloods." Here's a closer look at her appearance in the series.
Sadie Sink played Daisy Carpenter in one episode of Blue Bloods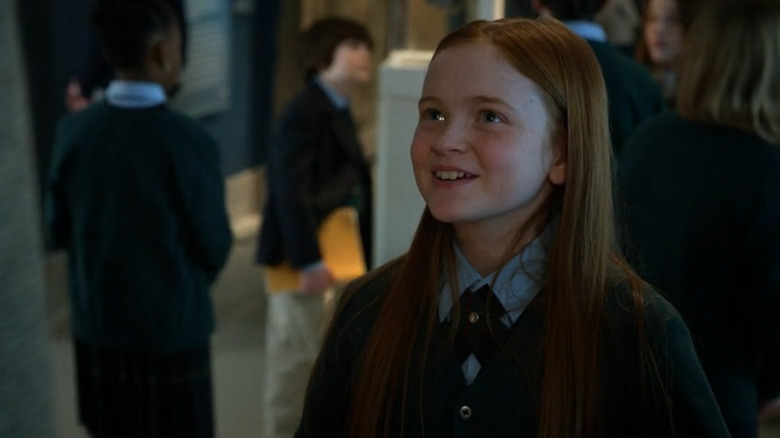 CBS/Paramount+
Long before she ever set her sights on Hawkins, Indiana, Sadie Sink guest starred in a single episode of "Blue Bloods." In Season 4, Episode 16 ("Insult to Injury"), Sink portrays a young girl named Daisy Carpenter, the daughter of Joyce Carpenter (Annie Wersching). The mother-daughter duo meet New York City Police Commissioner Frank Reagan (Tom Selleck) while on a school field trip to a museum. While Frank and Joyce maintain collegiality during the trip, it is obvious from the beginning that Joyce does not agree with Frank's relaxed method of teaching children, instead favoring a strict schedule over Frank's laissez-faire approach.
While at the museum, Sean Reagan (Andrew Terraciano) introduces Daisy to his grandfather. Based on a conversation he has with Joyce, Frank inquires about Daisy's wish to become a doctor. However, Frank quickly learns that Joyce is forcing this role upon Daisy because Daisy actually wants to become a park ranger. Much to Joyce's dismay, Frank opens up the schedule to the whims of the 28 younger members of the tour group, all of whom overwhelmingly vote to visit the Dinosaur and North American Mammals sections. 
Later, Frank stops the class by a statue of Theodore Roosevelt, the 26th President of the United States and a personal hero of his. When Frank asks the class if they know about Roosevelt's history, Daisy is the first student to volunteer information. While her mother attempts to intercede, Daisy quickly reveals that she is already extremely knowledgeable about the forest service, shocking her mother and pleasing Frank, who feels vindicated in his approach. 
Fans can expect to see plenty of Sink in the upcoming fourth season of "Stranger Things."