The American Pickers Episode Everyone Likely Forgot Starred Jack White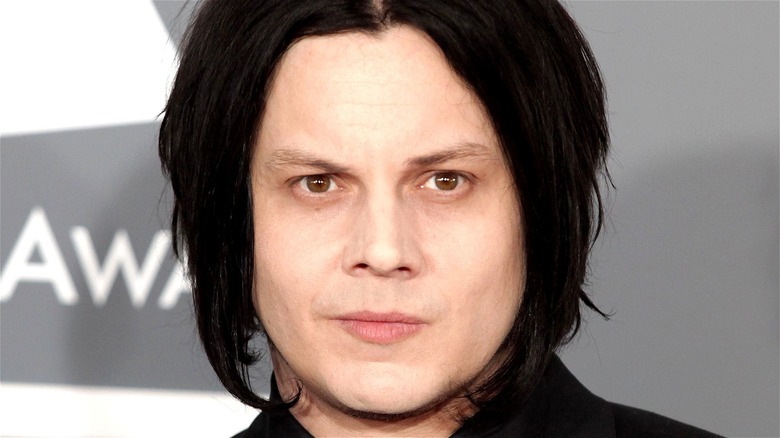 DFree/Shutterstock
"American Pickers" has had its fair share of celebrity guest appearances over the years. As you might expect, the wealthy are far from exempt when it comes to buying and collecting odd things, and over the years Frank Fritz and Mike Wolfe have brought their picking business to the likes of Dolly Parton, William Shatner, and more (via IMDb). One episode that many people likely forget, however, starred American rockstar Jack White purchasing a unique piece from the pickers, and it definitely wasn't cheap.
For those who don't know, Jack White is the guitarist and frontman for the two-person rock band, The White Stripes. While the band itself only comprises White and his ex-wife Meg, they have a seven nation-sized army backing them up and buying more than enough concert tickets to support White's eclectic tastes. In this particular case, White is looking for an elephant, and we aren't talking about the name of his album.
Jack White purchases the elephant in the room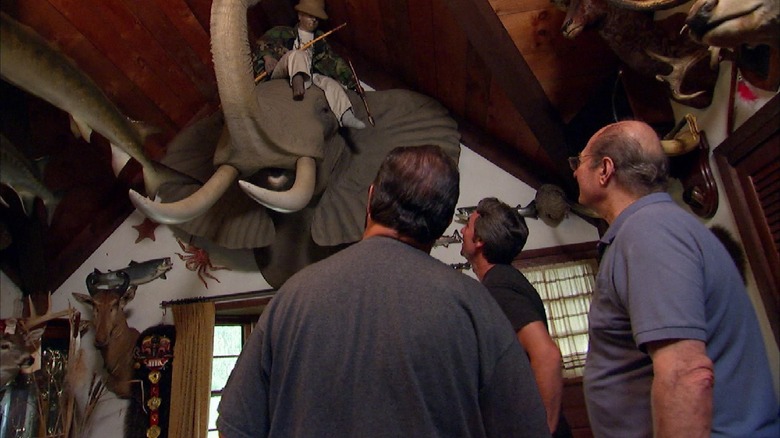 History
The episode in question, Season 5 Episode 7, "The Elephant in the Room," takes a turn when Mike and Frank go out on a limb and purchase something wild: a massive taxidermy elephant head. When the dynamic duo ring their storefront warrior Danielle to tell her the good news, she is a bit perplexed by the $9,500 purchase. It's her job to find a buyer for the massive mammal, and it's not going to be easy. However, she does find that one person is interested, and it just so happens to be Jack White.
Mike, being a White Stripes fan, is more than excited to bring the piece to the legend in person. Arriving at Third Man Records in Detroit, Mike and Frank take their time meeting White and enjoying all the White Stripes memorabilia hung up along the studio's walls. However, it isn't long before they open up the massive crate containing the Elephant's head. Though it lacks tusks upon its reveal, the beast still makes an impression, with White jokingly calling it "the weirdest looking giraffe I've ever seen." At any rate, Mike and Frank finish unloading the giant head, though they aren't sure where he'll be able to hang the massive thing. They finish by exchanging a final few jokes with the deadpan White before heading back the road to their next strange pick.