The Witcher's Freya Allan Confirms What We Suspected About Henry Cavill's Off-Set Behavior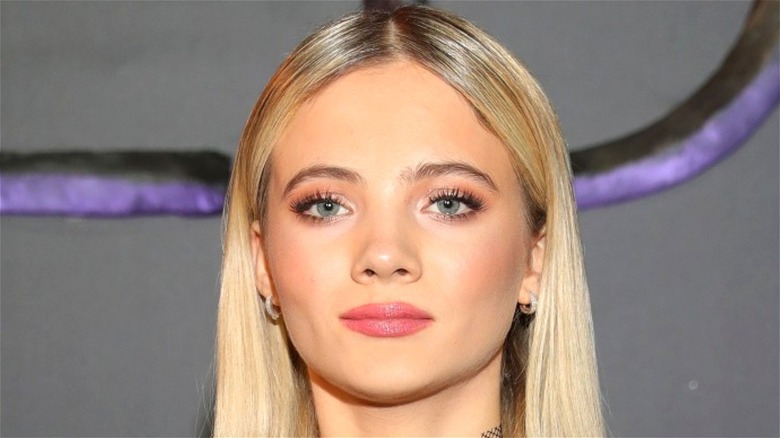 Andreas Rentz/Getty
Fans have all types of opinions about Netflix's adaptation of "The Witcher," however, one thing many can agree on is that Henry Cavill's portrayal of Geralt of Rivia is nothing short of excellent. It's been clear since the very first trailer that Cavill was meant for this role. When he's decked out in his white hair, yellow contacts, and Witcher armor, he's nearly a perfect copy of the Geralt that appears in the acclaimed "Witcher" video game series. It also helps that in real life, he's a huge fan of book series and games that preceded Netflix's adaptation, and he even went out of his way to make the character more "book-accurate" for the series' 2nd season.
It's clear that Cavill was an inspired choice to bring the menacing Butcher of Blaviken to life on the small screen, but what is the series lead like when the cameras are off? As it happens, actor Freya Allan, who plays Geralt's protege and "child of surprise" Ciri, recently gave fans some insight into what Cavill is really like when he's not on set.
Apparently, Cavill is the exact opposite of Geralt when he's not on screen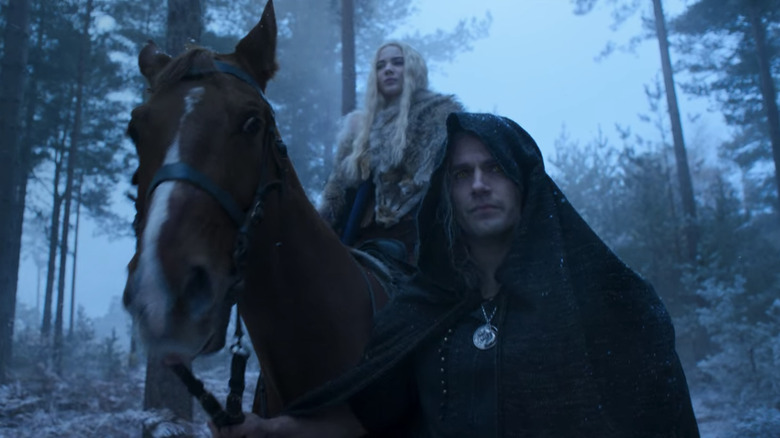 Netflix
In a recent interview with The Laterals, Freya Allan recalled her first time doing a press run for "The Witcher" at San Diego Comic Con. The actor described how she was "basically thrown straight into the deep end," and felt incredibly overwhelmed by the whole ordeal. She also explained how Henry Cavill went out of his way to help her during that stressful time. "I remember him being so sweet, supportive, and kind on those days," Allan said. "It's moments like that which I really appreciated."
Allan explained that Cavill had been through the same kind of craziness after his role as Superman in "Man of Steel," and that the experience made him all the more aware of how she was feeling during that initial press run. It's definitely a little funny to consider how thoughtful and kind Cavill is in real life, considering it's a sharp contrast to the stoic, often brutal character he portrays in "The Witcher." In any case, it appears that his co-stars have as much admiration for him as his fans do.